November 23, 2011 - 12:28pm
Girl Scouts tour to give thanks
Some members from local Brownie Girl Scout Troop 42001 went around to visit some local places today to give thanks before the upcoming holiday. First stop was at Community Action of Orleans and Genesee to present some donations of goods to help familes for Thanksgiving.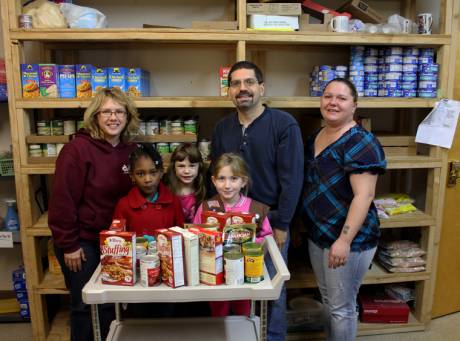 We presented to Lisa Wittmeyer, case manager (left), some donations from our troop shown above. Next to her are Noelia Ventura, Alyssa Ognibene, Portia Ranalli, Co-Leader Steve Ognibene and Brandi Lang-Smith.
Then our troop visited and donated Girl Scout Cookies to Justice for Children pictured below.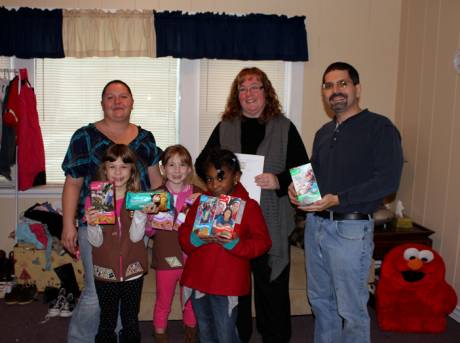 Accepting the cookies was Julie Walsh (pictured middle holding our letter).
Our last stop was M&T Bank to give our thanks to Bank Manager Mike Easton (left, below) and present him with a Certificate of Sponsorship for allowing us to use his bank for our cookie booth sales this year.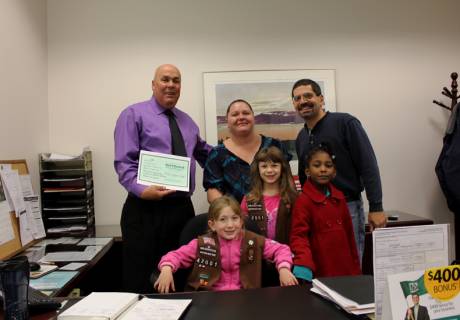 Our troop did very well in cookie sales and together with individual sales we sold 1,000 boxes of cookies. Happy Thanksgiving to all!
(Photos submitted by Steve Ognibene)