Image
Notre Dame (1-3) picked up its first win of 2023 with a 21-7 victory over Oakfield-Alabama/Elba (2-2) on Friday.
It was the second straight loss for the Aggies, who are without QB Brodie Hyde.
OAE Statistics:
Junior RB Avery Watterson - 21 Carries, 103 Yards, one touchdown
Junior QB Gavin Armbrewster - 4-9 Passing, 30 Yards, seven Carries, 51 Yards
Senior LB Ashton Bezon - 16 Tackles, 4 TFLs
"We've got a young team still trying to find their way," said OAE Head Coach Tyler Winter. "A lot of guys are playing competitive minutes of football, and it's a new experience.  The loss hurts, but the goal remains the same.  If we can persevere and build upon the positives, our best football is still in front of us."
UPDATE with Notre Dame's stats:
Jay Antinore, 8-12 passing for 80 yards, seven carries for 51 yards and a TD.

George Woodruff, 62 yards rushing on 23 carries, one TD. On defense, he had 8 1/2 tackles.

Gabe Castro scored a TD on three carries for two yards. On defense, he had eight tackles.

Jaden Sherwood had two receptions for 25 yards and a TD.
Photos by Debra Reilly.
Image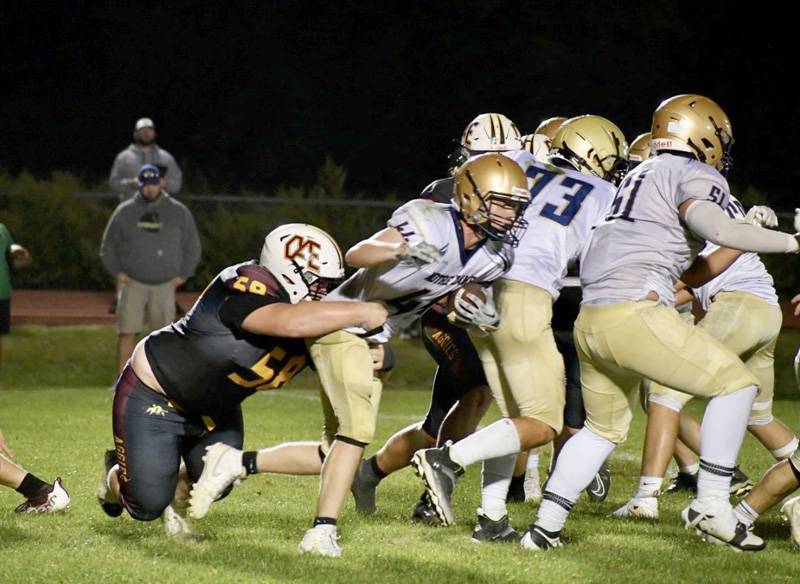 Image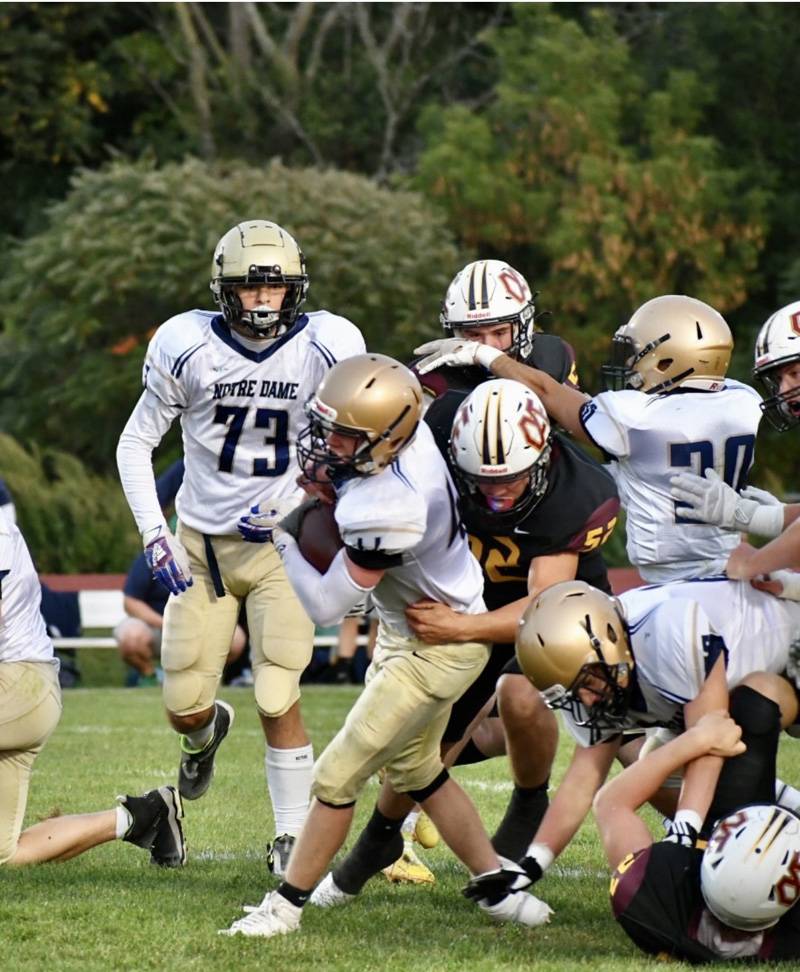 Image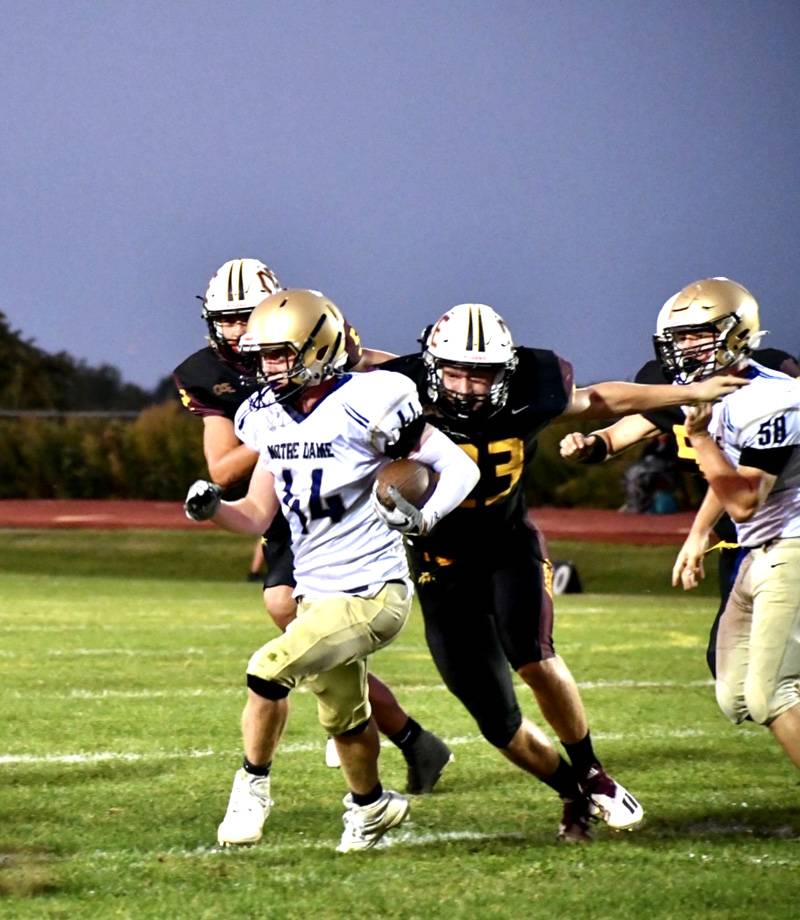 Image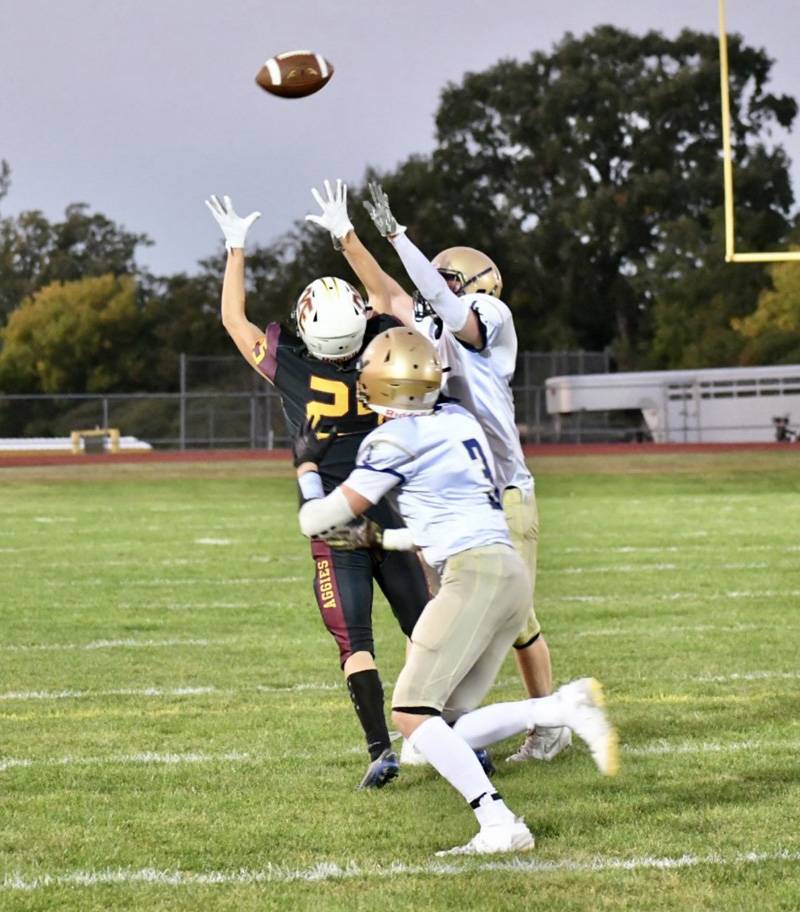 Image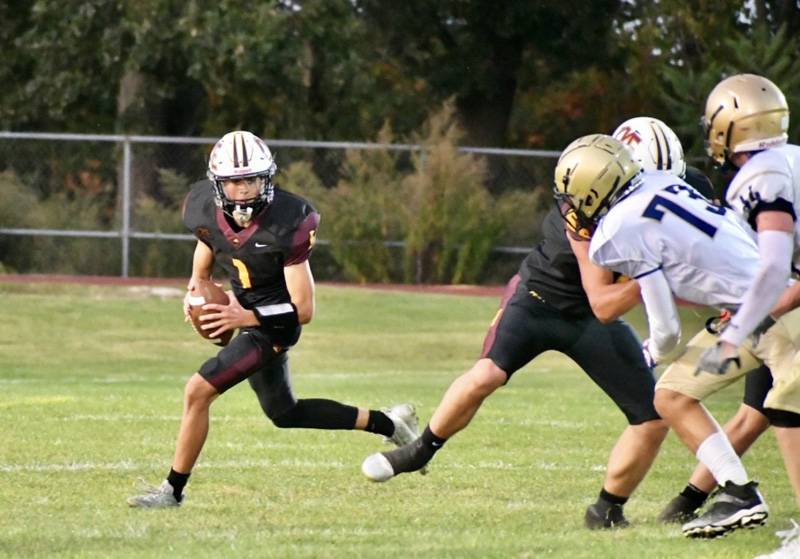 Image