Image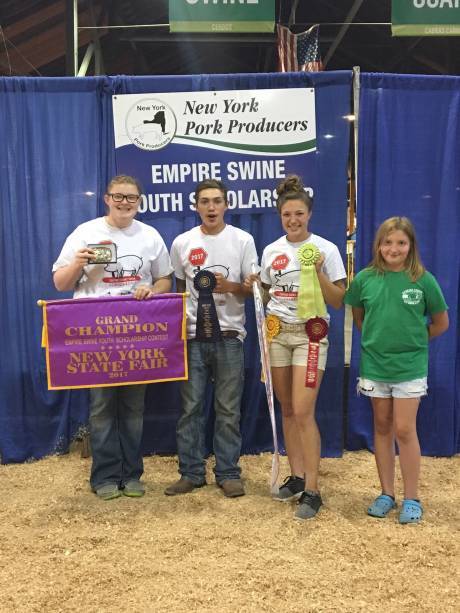 Pictured from left are: Melissa Keller, Benjamin Kron, Becky Kron and Katelynn Rumsey.
Submitted photo and press release:
Youth from the Genesee County 4-H program represented their local 4-H Swine Club while at the Great New York State Fair.
Genesee County swine club members competed against youth from across the state in the Youth Swine Shows held on Aug. 30. Local participants were: Melissa Keller, Becky Kron, Benjamin Kron and Katelynn Rumsey.
Local 4-H swine club members also competed in the Empire Swine Youth Scholarship contest. Participants of the contest compete in several different categories including: Showmanship, Pork Quality Assurance Plus, Skillathon, Interviews and more.
Melissa Keller won the contest for the second year in a row. Becky Kron placed 11th as a first-year participant and Benjamin Kron placed 15th.
We would like to congratulate these youth for their participation at the New York State Fair and for representing Genesee County 4-H!