December 23, 2012 - 8:20pm
PHOTOS: DJ Macy Paradise, Ya Boy and Buffalo Bills players at City Slickers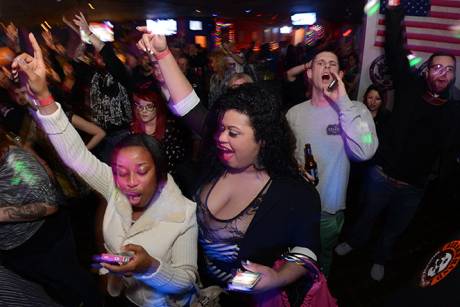 City Slickers was the place to be Friday night as DJ Macy Paradise, national recording artist Ya Boy (YB the Rockstar) and Bills players Stevie Johnson, Kelvin Sheppard and Aaron Williams made an appearance and put on a show.
The event was organized by local entrepreneur and promoter Tim Walton and was sponsored by DirecTV/ IR Systems, PantSaggin.com,TheBatavian, and Next Level Fitness.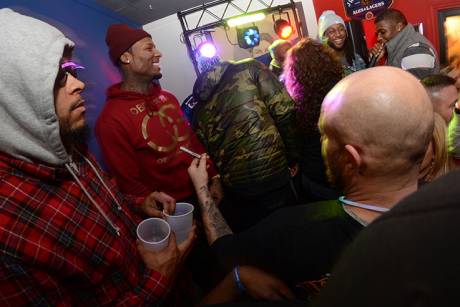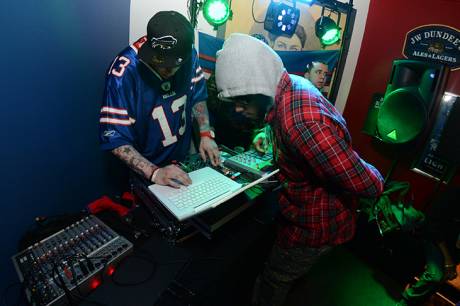 Above: Dj Macy Paradise with Buffalo hip-hop artist GiG5.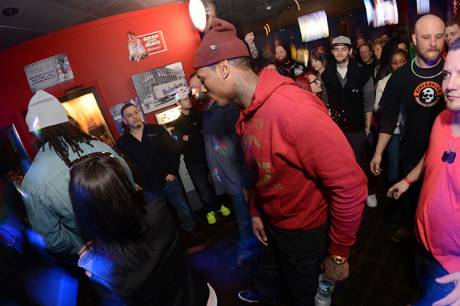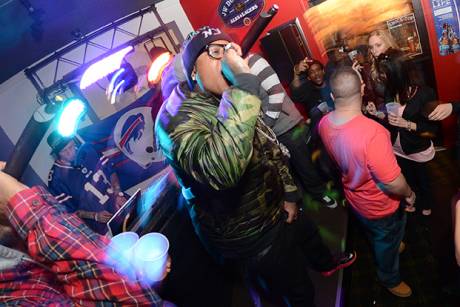 Above: National recording artist Ya Boy performs "Stevie Johnson (Bills Anthem)."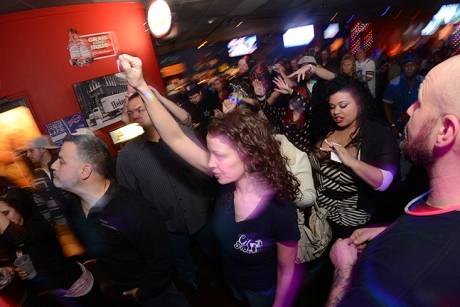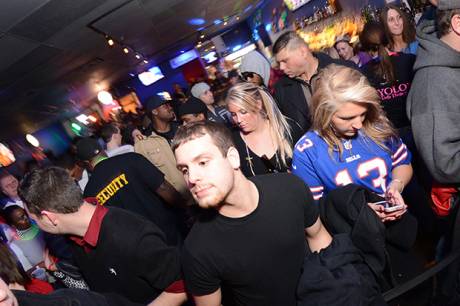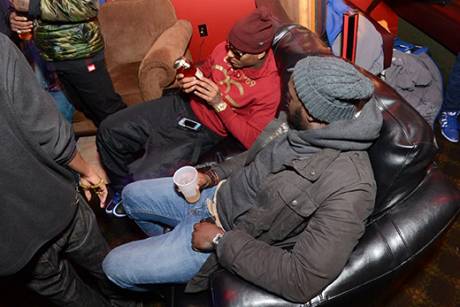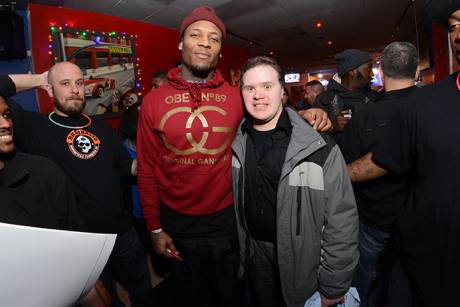 Above: Stevie Johnson poses for a photo with Bills fan James Stading.
Photos by Micheline V. 
December 24, 2012 - 1:24pm
#5
For those of you that want to "bash" the event or Stevie just think about a few things. To start Stevie came Friday night and had all day Saturday to relax and then the flight to Miami. Athletes are able to enjoy there time off too. He's gone out and they've won and he's gone out and they've lost, and all he drinks is water when he's out. Stevie's appearance had no benefit to him at all. He did this as a favor for myself and the people of Batavia with no financial gain because he knew Batavia had never had this kind of appearance and show. I don't do these events in Batavia to make money. I do them because people have asked for something to do, when the city lacks entertainment. I do them because people enjoy them. After many events in Buffalo with thousands of people, rarely is there ever a negative comment. In Batavia, there are some every time by close minded people. Many of them are by the same people that "care" for the city and wanted to see it thrive for future generous. Not many people of those younger generations that get bashed, plan on staying in Batavia, for the reasons that "there is nothing to do" and when people try to do something, there isn't always much community support for local events or endeavors. Maybe it's time to open your mind a little bit and realize that things that happen aren't always in your interest, but they really are good for the community to have.