July 23, 2015 - 6:02pm
Alexander Central School's Class of 1940 holds 75th reunion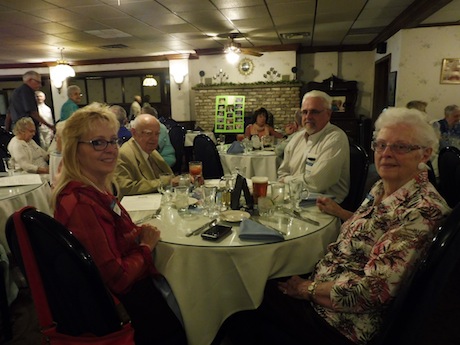 Eight members of Alexander Central School's Class of 1940, along with family and friends, met to celebrate their 75th reunion at Bohn's Restaurant this afternoon.
Robert Meyers attended Alexander High School for two years and formed close friendships with his classmates.
"We were a small school with a graduating class of 36," Meyers said. "Everybody knew each other." 
According to Meyers,10 members are alive today.
Irene Johncox organized the reunion and enjoys catching up with her old classmates every year.
"The fact that we have stayed in touch all these years is great," Johncox said.
The class looks forward to next year's reunion.