July 9, 2011 - 12:12am
Iraq vet, double amputee, dies after being ejected from ride at Darien Lake Theme Park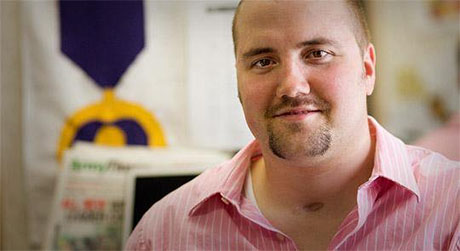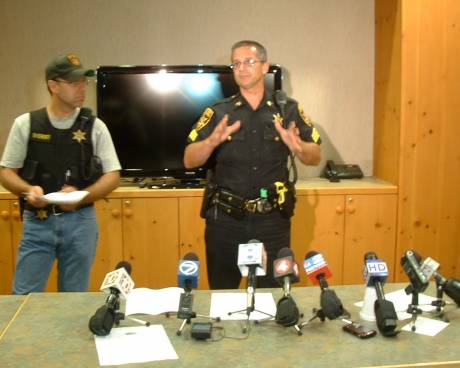 The victim of a tragic roller coaster accident at Darien Lake Theme Park this afternoon was 29-year-old James Hackemer, of Gowanda. He is a veteran of the Iraq War and a double-amputee. One of his legs was removed at the hip, and other below just above the knee.
The Ride of Steel is a lap-harness-only roller coaster. Its restraint system includes a yellow lap bar that covers approximately hip-to-hip, and a lap-only seat belt. There are no other bodily restraints built into the ride. Hackemer was not wearing prosthetic legs this afternoon.
At a news conference this evening, Genesee County Sheriff's Sergeant Greg Walker confirmed that Hackemer was riding in the front seat of the front car on The Ride of Steel at the time of the incident. He was sitting next to a family member. Sgt. Walker estimated the roller coaster was traveling about 50 mph. He could not say how far Hackemer had fallen.
Sheriff's investigations will continue tomorrow. Darien Lake officials and the NYS Department of Labor are also looking into the matter. No charges have been filed.
Park officials declined comment this evening, other than to say that the theme park will remain open on its normal schedule tomorrow. The Ride of Steel will remain closed. A message to the public has been posted on the Darien Lake website.
PHOTO: Genesee County Sheriff's Sgt. Steve Mullen, left, and Sgt. Greg Walker. Photo by Geoff Redick of WBTA.

CORRECTION (1:04 a.m.): Victim's name updated to reflect proper spelling.
July 9, 2011 - 12:29pm
#12
Without resorting to words such as 'idiot,' it is apparent that an error in judgment and (likely) inadequate training/guidance resulted in a tragic accident. Riders and management, alike, trust in the integrity of construction, safety features and operation of the equipment. Despite the extent of the venue's ability to control safe-operation, riders must participate in a safe manner- and be capable of participating in a safe manner. Heart-condition, height and age are posted limitations, one would assume that operators are trained to recognize other safety concerns that might preclude ridership. One would also assume that operators are trained to deal with unwarranted enthusiasm when safety is in question. Without pretending to territory reserved for the legal system, liability in this case seems split (however lopsidedly) between James Hackemer (personal responsibility) and the operator(s) who allowed Hackemer on the ride. If no guidance exists pertinent to safely boarding amputees onto 'The Ride of Steel.' then management shares culpability.