January 3, 2014 - 2:51am
Fire at the Sunset Motel on West Main Street Road, Batavia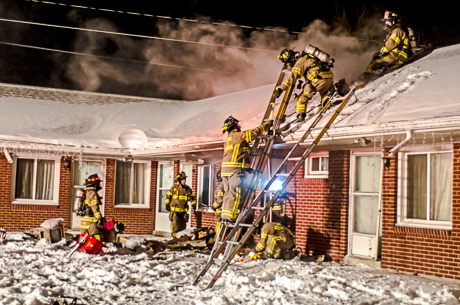 A working structure fire is reported at 4054 W. Main Steet Road, the Sunset Motel, Room #12. All available manpower is requested out of the Town of Batavia Fire Department. The motel has been evacuated.
UPDATE 2:53 a.m.: A crew from Oakfield is requested to fill in at Batavia's Station #1.
UPDATE 3:02 a.m.: "We've got to get ahold of this room," says a firefighter as the crews work to contain the fire to Room 12. "...We've got to vent this roof. I don't know how far it's got across these eaves." Smoke is showing from the north gable end.
UPDATE 3:07 a.m.: An engine and manpower from East Pembroke is called to the scene.
UPDATE 3:12 a.m.: There's no evidence of eastward extension of the blaze. They've vented the roof.
UPDATE 3:14 a.m.: National Grid is called in.
UPDATE 3:21 a.m.: Town code enforcement officer Dan Lang is called in, along with the American Red Cross to assist the motel dwellers. "The (motel) owner has no idea where the electrical shut off is," says a firefighter. No ETA for National Grid. A second ambulance is requested, a male with difficulty breathing will likely need to be transported to a hospital.
UPDATE 3:23 a.m.: Command reports fire is out. "Code enforcement Gerald is responding."
UPDATE 3:27 a.m.: They broke a lock to access the electrical circuit panel, which is located at the rear of the motel's west end. There is still smoke in the crawl space.
UPDATE 3:28 a.m.: The smoke in the crawl space is getting heavier. A thermal camera will be used to try and locate its source.
UPDATE 3:44 a.m. (by Howard): The building will need to be vacated for the night. Lodging is needed for the residents of at least four rooms.
UPDATE 4:12 a.m. (by Howard): Some units being put back in service.
UPDATE 4:43 a.m.: Town of Batavia is back in service. Firefighters contained the fire to a single room. Two tenants need to be relocated.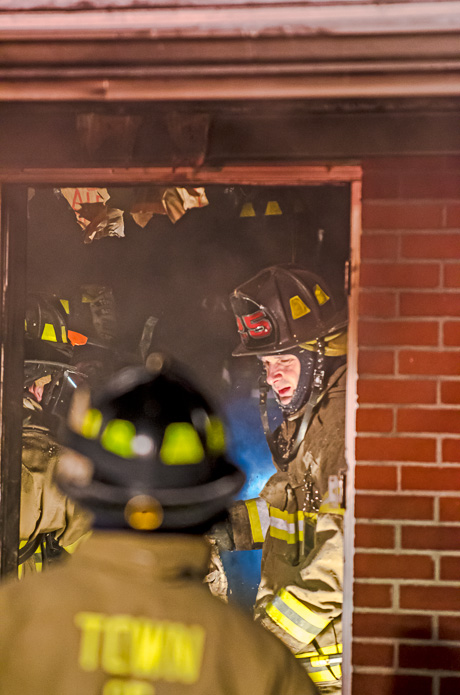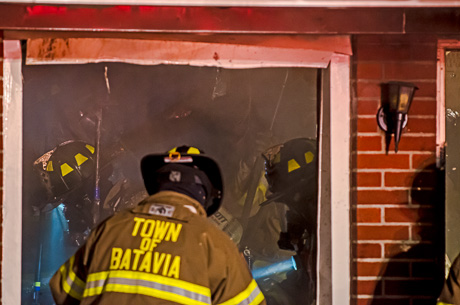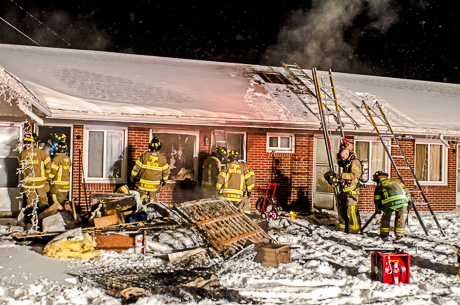 January 3, 2014 - 5:49am
#1
Let me guess, somebody using a space heater to try to stay warm?!
January 3, 2014 - 5:54am
#2
And thank you Howard (and Billie) for coverage - the couple never sleeps!!