July 30, 2014 - 8:44pm
Melee reported at Lewis and State, combatants wielding baseball bats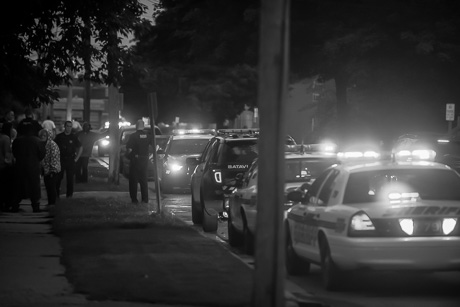 About 15 to 20 people are reportedly fighting, armed with baseball bats, at Lewis Place and State Street. City police are responding.
UPDATE 8:54 p.m.: Howard at the scene reports that there are six cop cars at the scene, including units from the Sheriff's Department. In addition, he said dozens of people "are milling about," some of whom are being interviewed by law enforcement. One witness told Howard that no baseball bats were involved.
July 31, 2014 - 12:14am
#2
I said it at least 15 years ago, that if local law enforcement, and government didn't squelch the influx of outside riff-raff coming to Batavia, and get a handle on the then growing immigration of larger "inner-city" entitlement/welfare surfers who found their payday much easier to come by in Genesee County, it would eventually be out of control. As a lifelong resident of this community, what I see in Batavia today versus my younger years, and even more recently [just 15 years ago], the decline and decadence of the city is out of control.