May 19, 2014 - 4:00pm
Mulch fire in city parking lot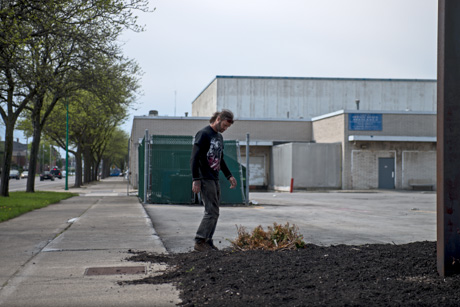 A mulch fire is reported in the parking lot at Save-A-Lot in the city. That's at the corner of Jackson and Ellicott streets. City fire is on scene.
UPDATE 4:01 p.m.: The call to dispatch was made by DPW.
UPDATE 4:04 p.m.: Fire commands reports mulch fire was out upon their arrival. The assignment is back in service.
UPDATE (By Howard): Fire started by a discarded cigarette, apparently. A passerby stomped it out before fire crews arrived.
REAL AMERICAN HEROES!!!
Thank you, Mr. Cigarette stomper outer. You did the work of 11 public employees. You weren't afraid to get ashes and black mulch on the bottom of your shoe. You put yourself out there for the betterment of the community.
To you sir, we all raise our glass.
::This content brought to you by Budweiser::