April 20, 2014 - 7:50pm
One-car rollover on School Street in Downtown Batavia, injuries reported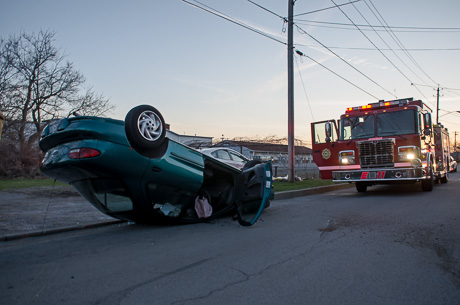 A one-car rollover with injuries is reported on School Street in Downtown Batavia. City fire and Mercy medics are on scene. The car is on its roof but the victims are extricated.
UPDATE (by Howard): It appears a blue sedan was westbound on School Street from Swan Street when it struck a parked SUV. The passenger-side front tire struck the rear tire on the driver's side of the SUV. The SUV was pushed forward about five feet and its rear wheel assembly was broken. The fender was scraped but not dented. The frame of the sedan was broken. The owner of the SUV said he just recently got the vehicle. It still had a temporary registration in the window, he pointed out. He hasn't even made a payment on it yet, he said. He was at a friend's house for Easter Dinner. Police conducted a field sobriety test on the driver of the sedan. He was taken into custody pending further investigation. 
UPDATE 10:30 a.m., Monday (by Howard): The driver was released after further investigation found neither drugs nor alcohol were a factor in the accident.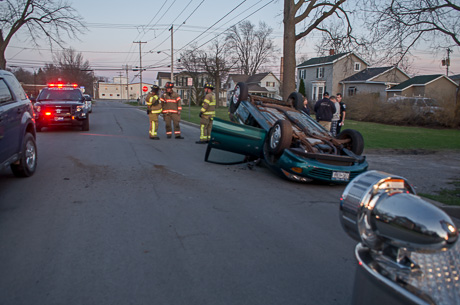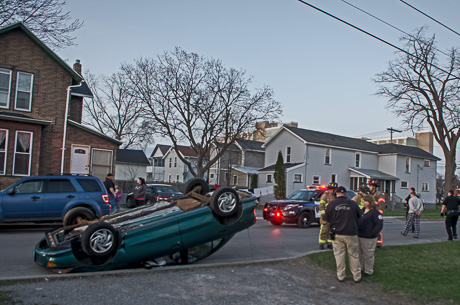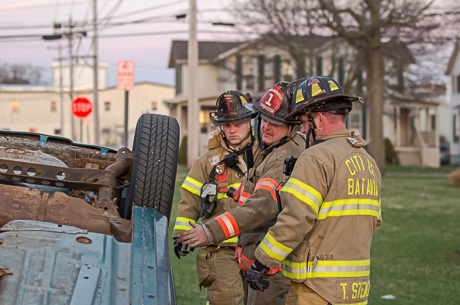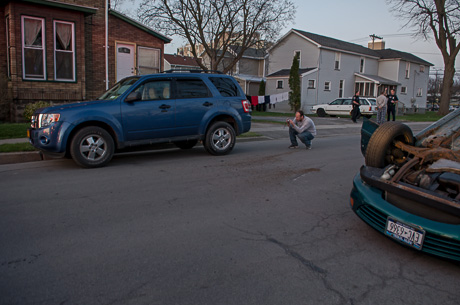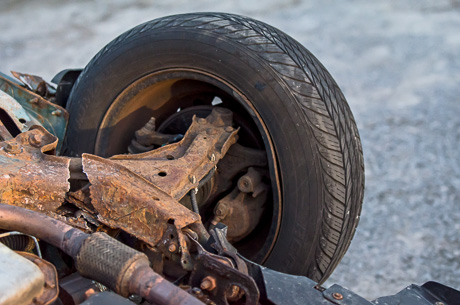 April 21, 2014 - 8:58am
#3
Yeah Jeff, that's likely. It also shows how badly that liquid solution that gets added to the road salt degrades the metal under your car. It's a double whammy, the manufacturers are doing everything they can to lighten the cars for mpg, and the municipalities are trying to remove ice as expeditiously as possible, because heaven forbid anyone has to slow down. Too many drivers out there who don't have a clue about how those factors relate to your vehicle's handling and safety over time. And that's when sober, throw a few pops on top, and well.......see the photos above. Call me a throwback, but I like full frames and cinders.