June 18, 2014 - 3:34pm
Local 12-year-old races stock cars, dreams of being in the Daytona 500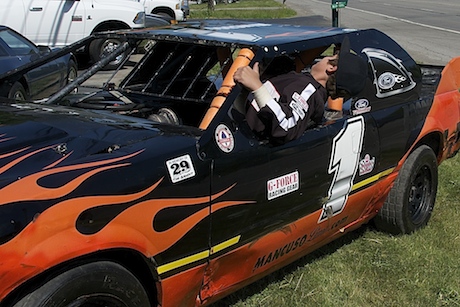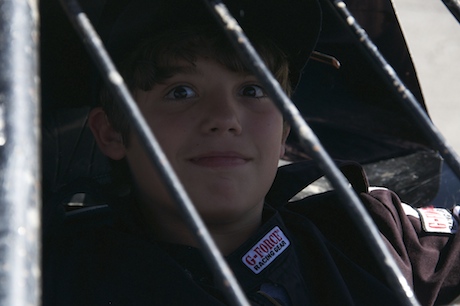 Oftentimes, young boys can be seen playing with Matchbox cars or Tonka trucks, building roads and ramps in playground or backyard sandboxes during the summer. As they get older, remote-control cars and trucks get tested on homemade ramps, curbs or other obstacles boys deem interesting. On rare occasions, one may find a young boy who races stock cars. Now we're not talking modified stock cars to fit a growing boy's frame, these cars are full-size NASCAR-style vehicles, equipped with all safety modifications required of NASCAR. 
Meet 12-year-old Dante Mancuso, of Batavia. The seventh-grader is currently ranked number one in the Bandit Class division at Raceway 5 at the Genesee County Fairgrounds. The 12- to 18-year-olds, race on an oval dirt track and can reach speeds of up to 50 miles per hour.
"There's no chance of me going anywhere because I'm so locked in there," Mancuso said. "I can only move to shift and steer." 
Backtracking just a bit, just how did this young lad become interested in racing?
"On my first birthday my dad got me one of those little four-wheelers," Mancuso said. "I have loved driving ever since."
Racing does seem to run in the family. Mancuso's grandfather, Steven Popovich, was a stock car driver in the '50s, driving on both dirt and asphalt tracks. He raced at Lancaster National Speedway when it was still a dirt track under the nickname "The Royal Rebel," driving car number 30. Additionally, family friends, Larry Richmond and Larry Corp, would also take Dante to the races.
Yet the real beginning was when Mancuso started racing RC (radio-controlled) cars competitively at the age of 9 at the KRZ Raceway and Hobby, Batavia.
"The more I competed, the more I wanted to try and race with something I can sit in and drive," Mancuso said.
The 1988 Ford Mustang LXT Mancuso drives is a standard six-speed, sporting a number one on the door and "Elvis" where the license plate is normally found. 
"The safety precautions," David Mancuso, Dante's father, said, "they've taken the NASCAR safety features and applied them to the cars these boys drive."
"I hit the wall in a recent race," Dante said, "and it felt more like a tap because I'm so strapped in."  
"When he hit the wall, he hit the tires first and bounced back a bit before actually hitting the concrete wall and that slowed the impact," the older Mancuso said. "Even with all the safety features my wife still can't watch. She puts her head in my lap during the race."
The aforementioned tires are ones that line the concrete barricade for just such incidents. It's a safety feature built into the track.
Although the young Mancuso participates in what most would consider an adult sport, he is still a kid and school takes precedence over racing. 
"After school I'd do my homework and if I can, I work on my car," said the Batavia native. "But Saturdays are the best day because I get to do my favorite thing -- other than spending time with my family -- and that's working on my car."
The deal with his parents is this: "If I fail a class, I don't get to race."
"I'm really excited about summer," Dante said, "because I also play football." 
Last year, Mancuso played for the Batavia Bulldogs, the Batavia town league. This first stringer played many different positions on the defensive line.
"I like to say he's got the 'Eye of the Tiger,' " the elder Mancuso said. "He likes to win."
"When you lose, you learn something. When you lose, you lose with pride," Dante said. "I learn something when I lose. As the racing saying goes 'Don't let your head get too big.' In other words, don't get overconfident in yourself. Learn something from every race." 
While the middle-schooler prepares himself to go further in racing -- having his eye on the Winston Cup or the Daytona 500 -- right now he says he wants to be the best he can be "in life, in racing, in general. Just to be the best I can be.
"Racing is a team sport. It's no use getting angry at losing, just learn something for the next race, because you never know, you could take first in your heat and then win."
Mancuso races against six to 10 other drivers. There are two races on race night: the heat, then the feature.
"To qualify in a heat, you need to finish the heat," Dante said. "Depending on where you finish, that places you for the feature."
Racing is a point system from both the heat and the feature races. Each placement -- first, second and so on -- garners points and position. With races held every weekend, weather permitting, he never really knows what's in store for him.
"Before I even get out on the track I take 10 seconds to just breathe and clear my mind," the boy said. "When I get on the track I focus on the track and nothing else. I'm focused on winning.
"Most important of all, other than my mom and dad's support, if I didn't have (the support of) fellow racer Jason Babbitt (Babbitt Racing) and Larry Corp (chief mechanic at Mancuso Limo)," Mancuso continued. "I wouldn't be able to race."
More often than not, Mancuso works alongside his crew to learn not only the basics of car mechanics but the more intricate details of owning a car.
"They teach me the mechanics as I go along," Dante said. "I've learned how to change racks and transmissions and things like that."
Mancuso's sponsors include his dad, David Mancuso of Mancuso Limo and Buses of WNY, Batavia; Nate Mancuso of Caesar Auto and Truck, Bergen; and James Gayton of The Detail Shop, Batavia.
When asked why he is involved in a potentially dangerous sport: "It's my passion. I love to do it."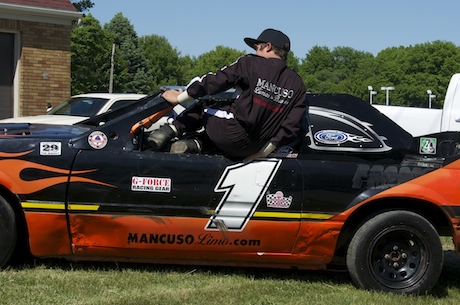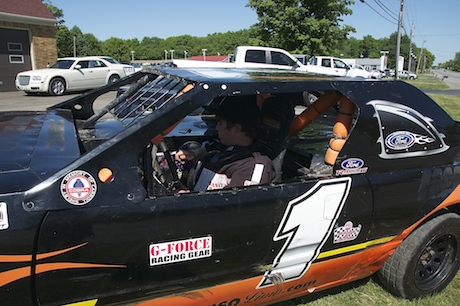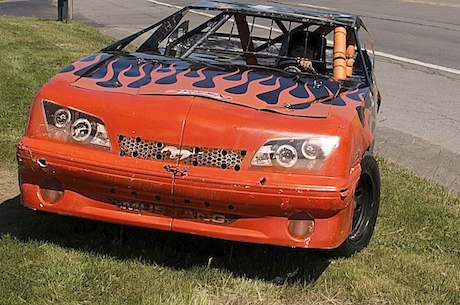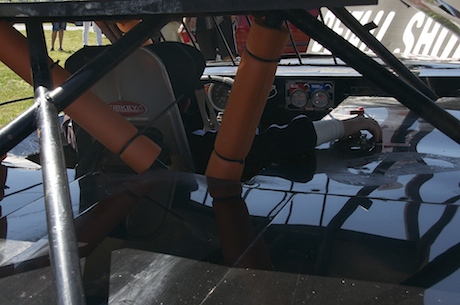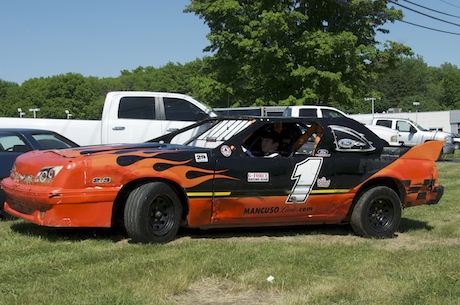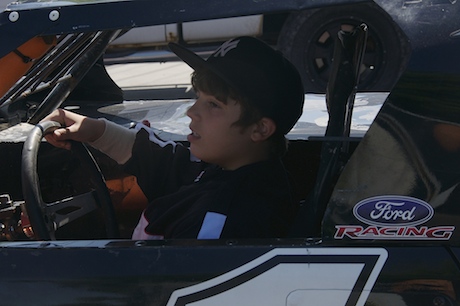 June 18, 2014 - 7:11pm
#1
Just a couple little corrections i noticed
1. Its a 4 Speed Standard Transmission not a 6 speed
2. The cars is an 88 LX Mustang , it started its life as an 88 LX Convertible , turned into a race car by Jimmy Johnson of Johnson Automotive , was points leader in the 2013 Season while being piloted by Randy Barclay Jr. in the Mini-Stock class.
3.The bandit class is 12-16 year olds.