July 22, 2013 - 9:24pm
Foodlink reaches out to community with 'SNAP' outreach clinics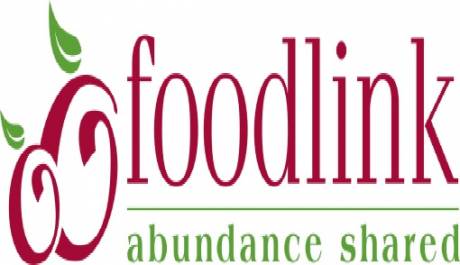 If you struggle with poverty, Foodlink invites you to SNAP out of it.
SNAP stands for Supplemental Nutrition Assistance Program, and it is available to Genesee County residents through SNAP E&T (Employment and Training).
Jerome Nathaniel, SNAP outreach and assistance coordinator, is offering outreach clinics to Genesee County families on the last Monday each month at a Foodlink partner agency.  The next one is Monday, July 29 from 9 until 11 a.m. at the Salvation Army, at 529 E. Main St. in Batavia.
According to Nathaniel, this is a change from how Foodlink -- which provides food and nutrition education to 450 agencies in 10 counties throughout Western and Central New York -- has done things in the past.
"We received a grant from the Walmart Foundation in January," he said. "Because of that grant, we have been able to add direct service as a major component (of our mission)."
Prior to this, Foodlink had been working with Genesee County through AmeriCorps Vista, which does not allow workers to engage in direct service. For the past two years, they have focused on providing training to partner agencies (shelters, soup kitchens, etc).
A press release from Foodlink described the SNAP outreach clinics as "a bridge between the Department of Social Services and those applying -- all in an effort to make it easier for all parties involved."
If you can't make it to the outreach clinic, don't panic.
"If you're from Batavia, you can actually just give me a call," Nathaniel said. "I've pre-screened most people more recently over the phone, as a matter of fact."
For able-bodied people between the ages of 16 and 59 who work less than 30 hours a week, the requirements of SNAP E&T are similar to those for receiving unemployment. Applicants must work at least 20 hours per week, and they must be able to provide proof that they are applying for jobs.
At this time, according to Foodlink's press release, 900,000 New Yorkers are eligible for SNAP services and don't even know it.
"A lot of people I've pre-screened have already applied for SNAP benefits in the past," Nathaniel said. "The problem is that the income guidelines are constantly changing. I pre-screened someone in Batavia who applied seven years ago, and this person was certainly eligible this time around."
But changing income guidelines are not the only factor behind the above statistic. Nathaniel points out that many people suffer from "circumstantial poverty as opposed to generational poverty."
"A lot of times," he said, "(there are) people who worked their whole lives and suddenly something changed. They used to have a certain income, and they were used to a type of lifestyle that required a certain level of income. And suddenly, someone in the household got laid off; or suddenly, they've retired and their retirement plan wasn't what they thought it was."
People in this type of situation, according to Nathaniel, would never imagine themselves as being eligible for a government program. But, in fact, they could be eligible for SNAP benefits.
In addition, there are a few misconceptions about the stated criteria. 
"A major mistake people make is that they don't understand what a household size is for SNAP purposes," Nathaniel said. "Ordinarily, you think of a household as meaning just whoever is under your roof -- so five people, for example. But when you're applying for SNAP, what they look at is whether or not those five people share the grocery expenses and share food. So you can have as many as five different SNAP applications in one household. That's five different SNAP households under one roof."
The gross monthly income requirement for SNAP E&T is $1,211 for an able-bodied adult under 59 and without disabilities, plus $429 for each additional person in the household.
For someone over 59 or disabled, the requirement is $1,852 plus $660 for each additional person. Medical expenses (including out-of-pocket premiums), utilities, rent and mortgage are also taken into account for this population.
For more information, call Nathaniel at 328-3380, ext. 150.
Top graphic courtesy of Kim Montinarello