March 20, 2017 - 3:19pm
Empire Access hooks up first home in Batavia with its TV service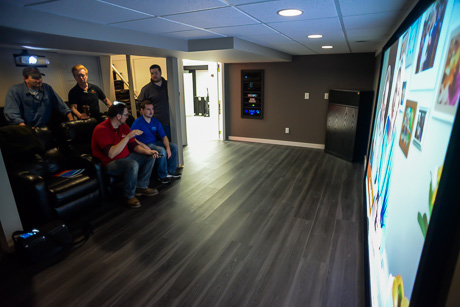 Brian Fiorella became the first Batavia resident with TV service from Empire Access today when a work crew completed the addition of the service to his home network.
It's been a long process for Empire to get the agreements and approvals in place with the city and state to start providing TV service to Batavia residents, so Empire executive Bob R. VanDelinder was on hand for the installation.
"It's exciting for us," VanDeinder said.
Dozens of people have already signed up to start getting TV service from Empire, even though the company just started advertising its availability.
The service is entirely digital and combined with broadband service gives customers the opportunity to access the full array of home entertainment services available online and from TV networks.
"Given that it's all digital, you have great quality," VanDeinder said. "There are still systems out there that are analog, cable-type systems, so you don't have the same quality.
"Being on fiber optics allows us to provide better service uptime," VanDeinder added. "With this service we're able to provide amazing digital TV service, HD service, DVR -- whole-home DVR, and we have a watch-TV-anywhere feature, which allows you to watch TV from anywhere in the world with an internet connection."
Empire is also the only community-based cable or broadband provider in the area, which VanDeinder said helps the company provide better service. You always reach a live operator when you call customer service.
For more on local service, visit the website for Empire Access.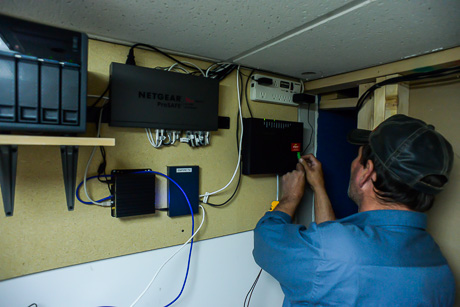 Erik Rindell, a technician with Empire, making the final connection for the TV service at the home of Brian Fiorella.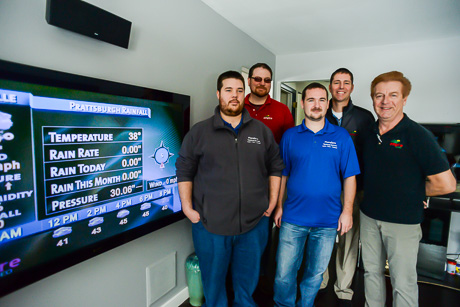 Justin Wing, an employee of Brian Fiorella, Steven DeWitt, Empire Access, Brian Fiorella, Bob VanDeinder, and Tom Hare, Empire access.
Fiorella owns Fiorella's Technical Services, based in Batavia. The company provides service and installation for home entertainment systems.