April 20, 2017 - 7:36pm
Preschoolers at YMCA donate $1K to Strong Communities Campaign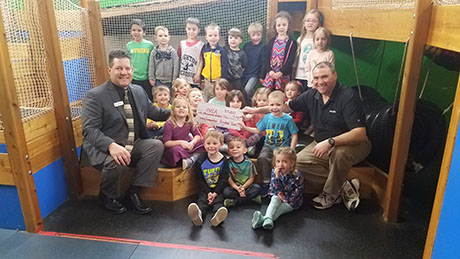 The Batavia YMCA Preschool Team presented a check to Rob Walker, CEO of the GLOW YMCA, and Paul Marchese, board chairman, in the amount of $1,000 to be donated to the Y's annual Strong Communities Campaign.
A special thank you to all of our students, families and our teachers for their donations and commitment to raising charitable children.
Submitted photo and information.