January 10, 2014 - 9:13am
All your snowmen are about to melt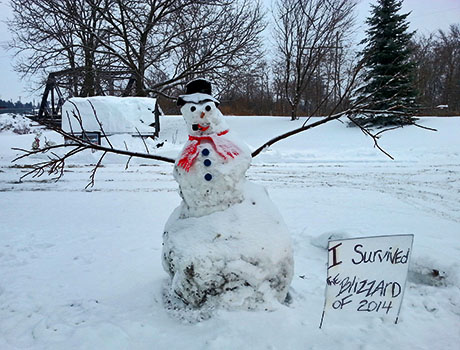 This snowman on Walnut Street may have survived the Blizzard of 2014, but it's not likely to fair well Saturday when temperatures hit the high 40s and we get a bit of rain.
A flood watch remains in effect from 7 a.m. Saturday to 1 p.m., Sunday.
Photo submitted by Steve Ognibene.