May 27, 2014 - 9:58am
Arrest warrant issued for man accused of strangulation in incident on West Main on Friday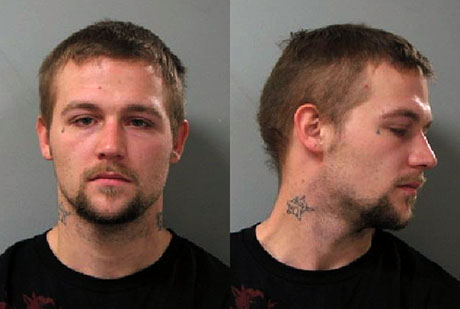 Edward R. Loper, 26, of Batavia, is wanted by the Sheriff's Office in connection with an alleged strangulation during a domestic incident Friday morning at 4036 W. Main Street Road, Batavia.
Numerous patrols responded to the location Friday morning, but officers were unable to locate Loper and he remains at large.
Loper is described as 5' 8" tall and 170lbs. He has shaved or very short brown hair, small tattoos on both sides of his neck and a small teardrop tattoo under his right eye. 
The Department of Parole also holds a warrant for Loper for an alleged violation of parole. 
Loper was released from prison in July after being sentenced in August 2012 to one-to-four years on a third-degree burglary conviction.
Anyone with information regarding Mr. Loper's whereabouts is asked to call the Sheriff's Office at (585) 343-5000.