June 26, 2014 - 3:34pm
Baseball team still trying to understand ruling over illegal bat that put them in last place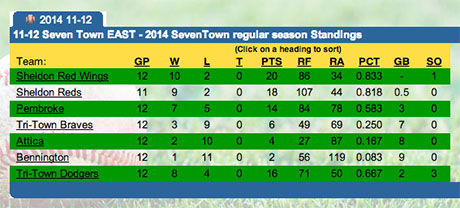 The Pine Tar Incident. It's the most famous "illegal bat" issue in the history of baseball. A home run in 1983 by George Brett was wiped out by an umpire, but at least the league didn't strip the Kansas City Royals of all their wins that season.
Unfortunately for the 11- to 12-year-old Tri-Town Dodgers of the Seven Towns League, league officials are forcing them to enter the playoffs as a last place team, essentially erasing their eight regular season wins because a player used an illegal bat.
League rules state that if a player uses a bat not approved for Little League use, the hitter is ruled out and any runners on base cannot advance. There is no other punishment stipulated in the written rules.  
For the Tri-Town Dodgers, based in Alexander, the punishment has gone beyond the written rules. The team was dropped to last place, despite its 8-4 record, which at the time was third best in their division. The standings are important because they effect seedings for tournament play.
There's no other rule violation that carries a penalty of team losing its standing in its division. That sort of punishment isn't contemplated in the written rules at all. The harshest written penalty for a player rule infraction is a three-game suspension for fighting.
Commissioner Brian Krawczyk has not responded to a pair of phone calls requesting comment.
In an e-mail discussion the league officials ruling sent to team manager Christopher Hausfelder, Krawczyk said the ruling was a safety issue "that would make everybody safer for years to come" and that Hausfelder should advise his players should buck up and to learn to accept that bad things happen life.
"I fully understand that it has really effected your team," Krawczyk said. "However, if handled properly, we can all learn something from this situation. Life brings adversity and how you handle that adversity can define who you are. If I was you, I would communicate to your players that they are still the same team that worked very hard and had a great season. Yes, the road to the final destination will be a little tougher. But, we have achieved great things as a team and as a team we will continue to work hard right up to the final out."
The illegal bat was used in the team's 10th game, June 12. Hausfelder said it was bought by the player and no coach noticed it until it was too late. It's the only illegal bat incident on Tri-Town's 11-12 team, though there was a prior, unrelated incident, with the 9-10 team.
For some third-party perspective, The Batavian called James "Beef" Soggs, well known in Batavia for his commitment to youth sports. Soggs serves on the Batavia Little League Board of Directors and is a Little League coach.
"I've got to say, it's ridiculous," Soggs said.
If this was more than a one-time issue with the same team, perhaps a harsh punishment would be an order, but for a one-time incident, he couldn't understand why the team would be knocked down to last place.
"That's really strict punishment for the whole team for something one player did," Soggs said. "That's pretty drastic to move a team from third place to last place."
For George Brett, the umpire was eventually overruled and he got his home run back. For the Tri-Town Dodgers, there is likely no reprieve. It's already the second round of playoff games tonight, with the Dodgers doing the best they can as the bottom seed.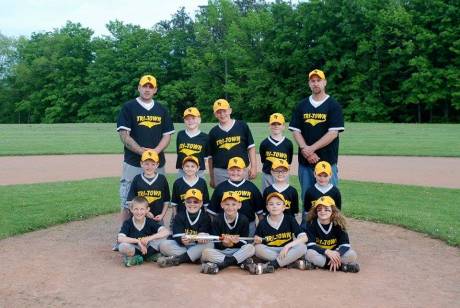 June 27, 2014 - 4:52pm
#6
Having dealt with Sheldon over the years , this does not surprise me in the least . This town has it's own set of rules as far as etiquette goes , to place that team in last place is a shame . The penalty should have , at most , been a loss in any game proven that the bat was used. Good Luck Tri Town , hope you upset Sheldon with your "PROPER" bats. Just another reason to cheer against Sheldon.