May 9, 2013 - 2:52pm
Batavia man charged with animal abuse in Wyoming County case involving 44 chihuahuas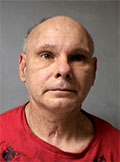 A 77-year-old Thorpe Street resident has been arrested by the Wyoming County Sheriff's Office and charged with animal abuse.
His son, a Middlebury resident, was also arrested.
The arrests follow an April 28 report in Middlebury of 50 chihuahuas being dropped off on a property in Middlebury.
Joseph Wenzel Jr., of Bank Road, Middlebury, allegedly made the 9-1-1 call.
The day before, according to the WCSO, a Batavia PD officer responded to a residence on Thorpe after receiving a barking dog complaint. The officer reportedly observed eight dogs at the residence, but the homeowner did not come to the door.
The officer left a contact card and information was passed on to the city's animal control officer.
When Wenzel Jr., contacted law enforcement, he said he had fed the dogs and the dogs were contained.
An animal control officer and a deputy responded to the residence and decided to leave the dogs in place until the next morning.
Upon further investigation, Investigator Mayer and Deputy Ficarella determined that Wenzel Sr. allegedly dropped off the dogs after the visit to his residence in Batavia.
He reportedly told officers that he could not take care of the animals any longer.
Wenzel Sr. was subsequently arrested and charged with 44 counts of animal abuse and is being held in Wyoming County pending arraignment.
Wenzel Jr. was charged with 44 counts of animal abuse and falsely reporting an incident. He was jailed on $10,000 bail.