September 24, 2012 - 12:23pm
Driver may have fled State Police over revoked license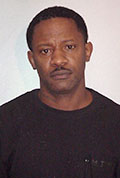 A high-speed chase that started in Covington, made its way into Genesee County, and ended in Leicester may have begun because the driver had a revoked license, State Police say.
Shawn E. Wallace, 41, of Rochester, is charged with reckless endangerment, 1st, a Class D felony, unlawful fleeing of police and several traffic violations in multiple jurisdictions.
According to State Police, a trooper stopped a 2000 Mercedes on Route 19 in Covington on Friday for alleged traffic violations. Upon approaching the vehicle, the Mercedes allegedly fled at a high rate of speed.
Troopers pursued the vehicle into Genesee County on Route 63 and lost sight of the vehicle near Route 246.
Area law enforcement agencies were advised to be on the lookout for the vehicle and it was spotted a short time later on Route 20A, heading east toward Livingston County.
Troopers and Village of Perry police again attempted to stop the Mercedes and the vehicle allegedly fled at a high rate of speed.
During the second pursuit, the Mercedes allegedly nearly struck a state police vehicle head on.
The pursuit continued onto Perry Road into Leicester. After crossing Route 36, the Mercedes headed down a dead-end road and left the paved highway.
Following a short foot pursuit, Wallace was taken into custody.
Following arraignment, Wallace was placed in the Livingston County Jail without bail.
No injuries to either Wallace or law enforcement officers were reported as a result of the incident.