October 20, 2012 - 9:30pm
Elba/Byron-Bergen falls to Bath in defensive battle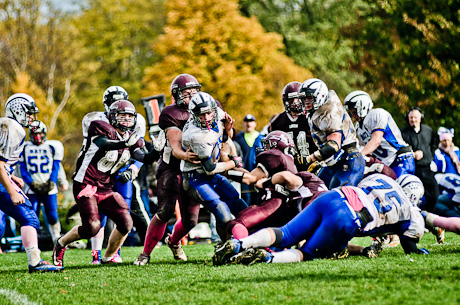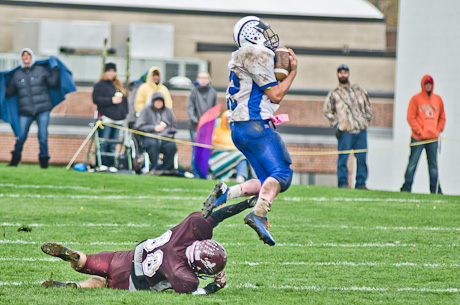 Bath put together two long drives in the first and second quarter, grinding out yards down after down, three and four yards at a time with runs up the gut, chewing up the clock.
On the first drive, a fumble on the two-yard line put the ball into the hands of the Elba/Byron-Bergen offense, but the Lancers were forced to punt four downs later.
On the second drive, the Rams punched through the right side of the Lancers line, and those six points stood the test of the remaining time.
In the second quarter, the Lancers' defense turned back Bath possession after possession, forcing multiple three-and-outs and claiming a couple of turn overs.
But tit-for-tat, the Rams' defense remained just as stout, bottling up the Lancers' big back, Zack DuBois, whose only long run from scrimmage was canceled by a penalty.
"They did a nice job of taking away cutback lanes and that's where Zack has his success, cut back or get to the outside," said Lancers Head Coach Michael Cintorino.
This was a game fought in the trenches.
"We knew we had to come out and play physical football and I think they did," Cintorino said. "It was a little bit of an awakening in the first half. In the second half, I think we came out and did exactly what we needed to do."
As the clock wore down in the fourth quarter, QB Zac Gillard was forced to look for open receivers down field and with less than three minutes to go he thought he found Kyle Dougherty. But Dougherty lost his footing when he tried to cut on the soggy turf. That left Bath's Matt Nevius alone to play centerfield and haul in Gillard's pass with a basket catch.
Another interception on the Lancers' next possession pretty much sealed Elba/BB's fate and sent the Rams to the next round of sectional play. Next Saturday, they play Le Roy.
"This is a team that can definitely make a run, but at the same time I'm proud of our boys, who came out and had an opportunity to win the football game on multiple occasions," Cintorino said.
Bath had lost this year to Batavia and Le Roy, but coming into sectionals, the Rams have two starters returning from injuries, including one, Cintorino said, who otherwise missed the entire season.
"We knew coming in they were a good team," Cintorino said. "We're the third-seeded team and we're playing a team that probably should have been somewhere in the top four. If you could squeeze five teams into the top four, Bath definitely belongs there."
Most of this year's Lancers have been playing together since eighth grade and they've come a long way as a team, as players and as men, Cintorino said.
"I am extremely proud of them," Cintorino said. "I wish we could have gotten a couple of more weeks of play together, but I'm proud of what we've accomplished in the time we've had."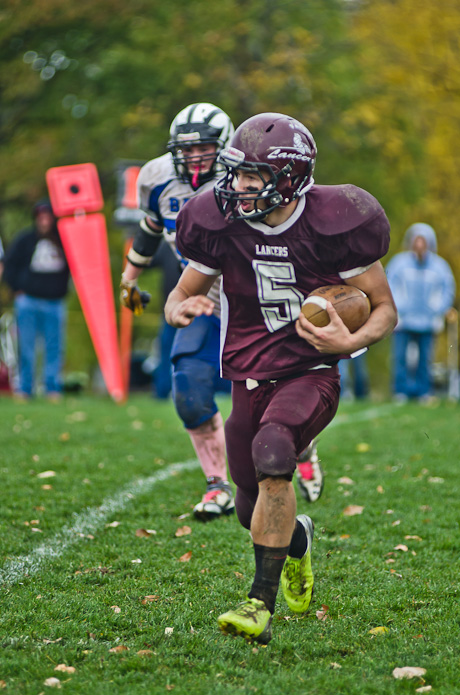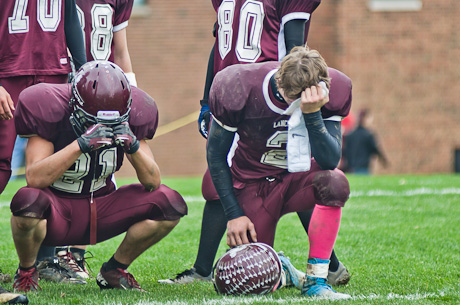 If you're unable to view the slide show below, click here. To purchase prints of these photos, click here.