March 1, 2014 - 4:15pm
With few shots dropping, Notre Dame girls end season with 55-31 loss in Section V championship game
The way Head Coach Dave Peru figured it, if his Fighting Irish girls could hold Bishop Kearney to 60 or fewer points, Notre Dame could walk away with the Section V Class B2 title.
While ND held Kearney to 55, what Pero didn't count on was his team hitting less than 15 percent of its shots from the field.
"I don't think it was a case of nerves," Pero said of his team, which won a Class D state championship last season. "It's just a matter of us not being able to put the ball in the basket. You're going to have games like that."
Kearney took the title with a 55-31 win.
In all, the Irish missed 55 shots.
Pero thought Notre Dame had a good plan for dealing with Kearney's press and the Irish even seemed to have the Kings winded at the half.
The Irish got some great opportunities to score as a result of breaking through the press, Pero said, but the ball just wouldn't drop through the hoop.
"They've got a great team over there," Pero said. "I'm very proud of what we brought to the table. Our kids played hard. I think if we could have gotten a few shots knocked down for us, who knows what could have happened."
This was the final game for five Notre Dame seniors, and coming out with two minutes to play was clearly an emotional moment for team leaders Laurie Call and Mel Taylor.
"I'm so proud of (the team)," Pero said. "They're a great group of girls. I'd take these girls anywhere. For the seniors, we're going to miss them, but for next season, we start working again tomorrow."
Taylor finished with eight points, as did Shea Norton. Taylor and Norton where named to the tournament's all-star team. Emma Francis scored six.
For Kearney, BriAsia Mason scored 15, Emmanuella Edoka, 11, and Arianne Smith, 10. Mason hit three threes.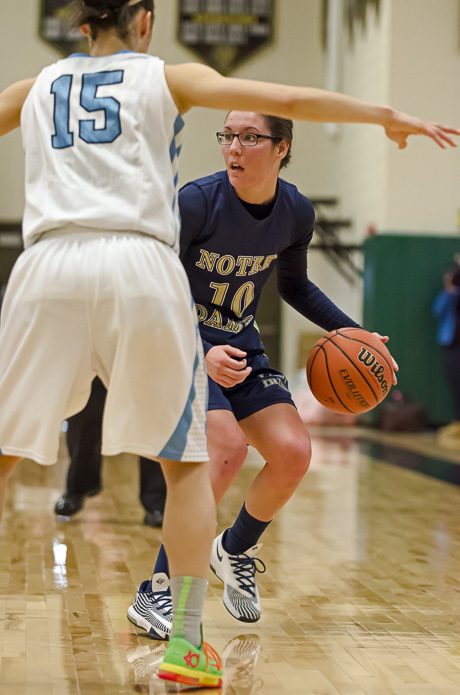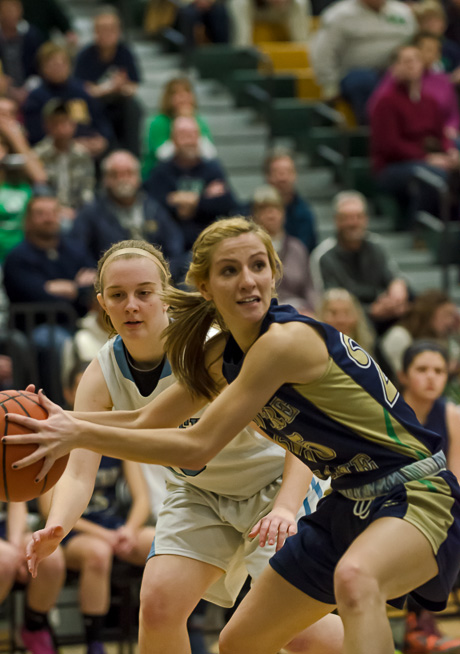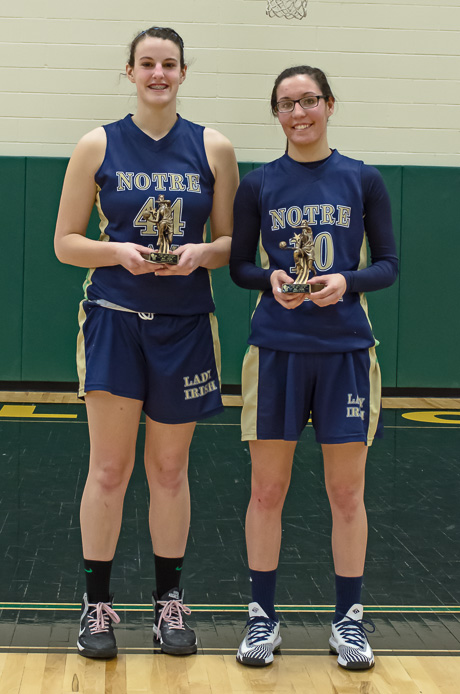 To purchase prints of photos, click here.