August 30, 2014 - 10:31am
Football Preview: O-A looking for young receivers and backs to step up and make plays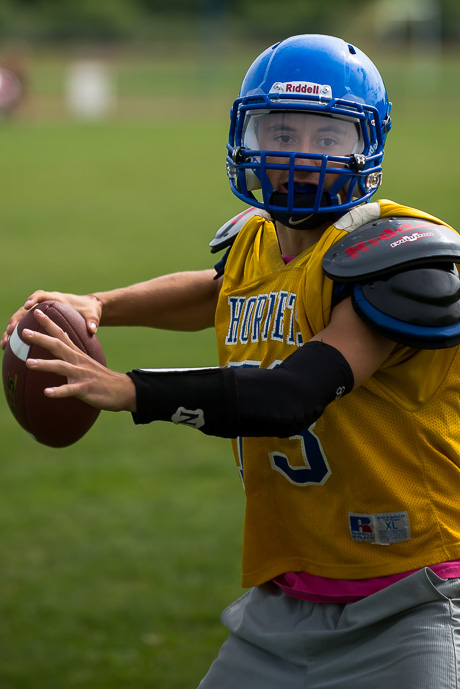 Hornets fans have much to be hopeful about in the 2014 season: A third-year starter at QB with a strong arm, a strong offensive line, experienced coaching leadership, but there's also a couple of question marks.
The big issue is who among a young group of receivers and running backs is going to step up and be the playmaker to complement QB Allen Chatt.
Head Coach Brian Palone is looking to improve on last year's 5-3 record in what promises to once again be a tough Genesee Region.
"It all depends on how those guys coming in at skilled positions do for us," Palone said. "We've got some guys who are really competing at those spots for us. It will be interesting to see how we perform in the first game."
Chatt has continued to improve at QB and has become a true team leader, Palone said. He's stepped up, providing leadership to his young receivers.
"He knows what I expect of him and what we expect of the offense," Palone said.