January 20, 2014 - 5:51pm
Forecast: 'Winter will be here to stay for quite some time'
posted by
Howard B. Owens
in
weather
.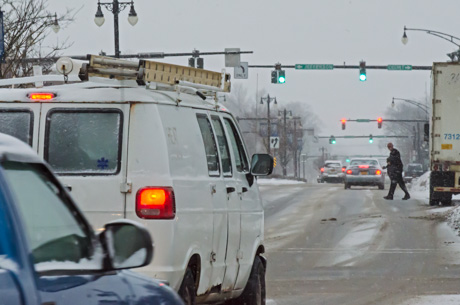 Those of you who hate winter are really going to be unhappy over the next couple of weeks.
Forecasters foresee no real let up in the bitter cold and snow gripping the region.
There's a wind chill advisory in place now through 11 a.m. Wednesday with wind chill values as low as 20 degrees below zero.
Light snow continues to fall this evening.
There will be a slight, slight warming by the weekend, according to Buffalo forecasters, but another round of arctic chill will follow behind it and there's a chance for significant lake effect snow fall next week.
"Winter will be here to stay for quite some time," wrote a forecaster in his weather analysis today.
Photo: Looking east on Main Street about 4:30 p.m.
January 20, 2014 - 8:09pm
#4
sorry to be missing it, very nice here in Tarpon Springs