January 15, 2015 - 1:23pm
Former flight school owner returning to Batavia to teach flying again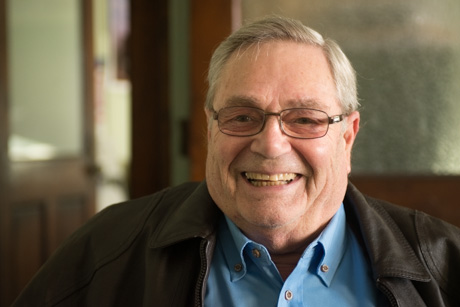 Pete Lockner has decided retirement is for the birds. He'd rather get back to doing what he loves: teaching people to fly.
Next week, the County Legislature will be asked to sign off on a new one-year lease for Lockner to open -- we should say, reopen -- P&L Air, a flight school, at the Genesee County Airport.
Lockner and a partner (hence P&L) first opened a flight school in Batavia in 1986. Lockner bought out his partner when he took an early retirement from Kodak and grew the school into an operation with 10 aircraft for students to rent and learn in.
"I taught people how to have fun for 17 years and it was great," Lockner said.
After 17 years of fun, Lockner sold the business, but that operator eventually closed up shop and moved to Florida.
A second flight school opened, but was forced out of business 18 months ago in a tax dispute with the State of New York.
While taking in the dry heat of Albuquerque, N.M., Lockner heard of the vacancy at his old airport and saw it as an opportunity to get back to doing what he truly enjoys.
P&L will be a small enterprise to start, with only one single-engine plane, but Lockner is ambitious. He hopes to have a second plane in a year or so and add on from there.
"In a couple of years, I'm hopeful the business grow like it did before," Lockner said.
Lockner's interest in aviation goes back to his college days, but didn't start flying until his wife bought him a gift certificate for ground school for Christmas when he was 40.
Bit by the bug, Lockner is licensed to fly everything from a single-engine plane up to a commercial airliner. 
P&L will provide pilot training for beginners and beyond.
The basic single-engine pilot license without an instrument rating is pretty much all anybody needs to fly to any destination in the world, Lockner said.
He used to fly all over the country on such a license. 
"The private pilot license is most useful because as long you don't worry about bad weather, you can fly anywhere you want," Lockner said.
County Highway Superintendent Tim Hens said Lockner returning is welcome news.
The one-year lease will expire about the time the airport will get a new terminal, and P&L, if successful, could be a nice anchor tenant.
"It's nice to have him back because he knows the airport and he knows the market, so I think he will be successful," Hens said. "He's a good pilot."
January 16, 2015 - 12:22pm
#10
The sad reality regarding the Genesee County Airport: if fully developed in conjunction with high-speed rail service and a decent train depot and bus terminal, it could easily become the Western New York International airport, serving the whole region. Capturing the combined air traffic currently divided between Buffalo and Rochester airports would result in a level attractive to more carriers, a boon for Genesee County and WNY.