May 11, 2014 - 1:10pm
Fundraiser held for Mouery at Stafford Fire Hall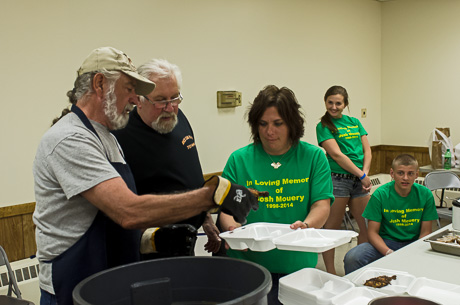 Organizers planned on selling 750 chicken dinners as part of a fundraiser for the family of Joshua Mouery. They could have sold more.
Joshua was a 16-year-old Stafford resident and sophomore at Le Roy High School who died March 30. 
There were 400 dinners pre-sold and the remaining 350 sold before noon during an event held at the Stafford Fire Hall.
More than $4,000 in gift certificates were donated by local businesses, plus dozens of gift baskets, for the chance auction held during the fundraiser.