January 10, 2014 - 4:52pm
German appoints new deputy county treasurer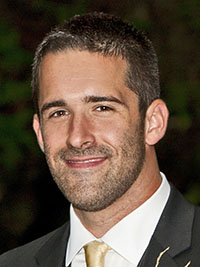 Press release from County Treasurer Scott German:
I have very mixed emotions with the upcoming departure of Matt Landers as my deputy, I am sad that he is leaving the Treasurer's Office, but I am very happy he is not going far; becoming the next Assistant County Manager. Matt has been with me since I became County Treasurer almost 10 years ago. I wish Matt all the best in his new position and I look forward to working with him over the next several years.
Filling Matt's shoes will be a tough job; however I feel I have found a very well qualified, hardworking individual to assume that role. James D. Stack, 27, will be appointed by me to be the next Deputy County Treasurer as of February 1. Jim is currently an Operations Supervisor for Cardinal Logistics Management Corporation in Buffalo. Previously, Jim was an Account Manager for CH Robinson Worldwide in Rochester. Mr. Stack has a Bachelor of Science degree in Business from SUNY Brockport.
Jim and his wife, Christina, reside in the Town of Batavia. Jim is the son of Kathy and Dan Reuter, of Corfu, and the grandson of Ronald and Rose DiSalvo, of Batavia.
January 11, 2014 - 12:53pm
#1
Congrats Jim!!!!! Excellent choice for this position.