February 12, 2013 - 10:11pm
Grace's Kitchen in Le Roy marks one year of providing free meals to the community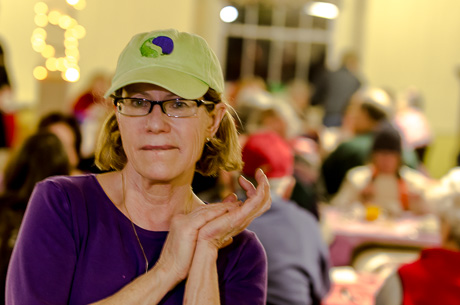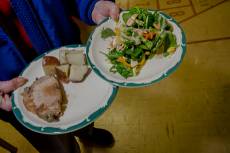 About a year ago, Selby Davis, a lifelong Le Roy resident, became aware of something -- one in four area school children were receiving free or reduced-priced lunches and breakfasts.
"I figured out there were a lot of hungry people who needed food," Davis said.
Davis sits on the board of the Le Roy Christian Community Project. LCCP runs a backpack program, which sends food home with needy children on Fridays to ensure they have something nutritious to eat over the weekend.
With seed money from The Backpack Club, Davis started Grace's Kitchen, a weekly dinner at the Le Roy United Methodist Church, 10 Trigon Park, Le Roy. The meal is from 5 to 7 p.m. and is free to anybody who walks through the door.
Donations are always welcome from anybody who can afford to make a cash contribution.
In the one year since the kitchen was opened, 4,832 people have been served meals. The largest turnouts have been 210 meals in a night.
Most of the people who show up are older residents.
People have told Davis that the weekly meal is something they look forward to not just because it's free, but it's a chance to socialize and share a community meal.
"I have one table of elderly women who come every week," Davis said. "They stay from 5-7. One of the women is 97. It's such a Godsend."
There are children in the community who benefit from the charity, and some of them come in for meals but most of the children are served by volunteers who deliver the meals to their homes.
Davis said the volunteers have been key to the success of Grace's Kitchen. Her e-mail list of volunteers is too long to count, she said. On a typical night, eight or nine people show up to work in the dining room, five in the kitchen and a couple to handle deliveries.
"The volunteers have come out of the woodwork," Davis said. "They're devoted. They've been here. They're friendly."
For the volunteers, it's as much about being with friends as serving the community they said.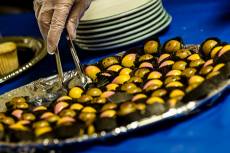 "It's really become like a family here," Pavilion resident Debbie Lathan said. "We get to know all the people who come through and when they're not here, we ask about them and we worry about them. It's just like a great big family of people that come together every week."
David Mancuso, also of Pavilion, agreed.
"It's just enjoyable each week," he said. "You kind of look forward to it. You have a lot of fun with the people here and each other, and you really feel like you're doing something good."
Davis plans each meal and oversees the preparation. Volunteers describe her cooking as fabulous.
There's been tremendous support from the Le Roy community for the program, Davis said. Pastors from various churches stop in and lead prayers; Le Roy Rotary has made donations and Tops donates day-old bread each Tuesday.
There's always a need to feed the hungry of Le Roy, Davis said, and donations are always appreciated.
"I want to say thank you for the support of the community," Davis said. "I hope we're going in another year and in another 20 years."
The menu for each week's meal is posted on LCCP's Facebook page.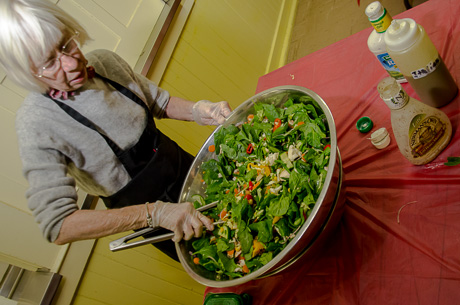 Nancy Baker, of Le Roy, mixes the salad.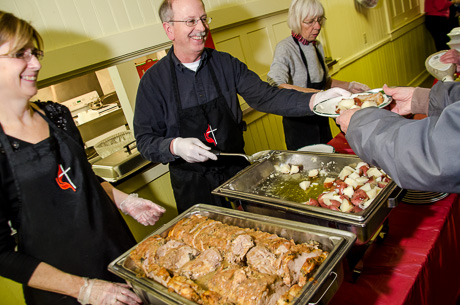 Debbie Lathan, Dave Mancuso and Nancy Baker.
February 13, 2013 - 10:29pm
#1
nice job dave!! love ya carol
February 14, 2013 - 12:35am
#2
April 16, 2013 - 8:56pm
#3
Yes, what a tremendous effort for good in the Le Roy community.