August 22, 2014 - 10:33am
Iroquois Job Corps students building new bathrooms at DeWitt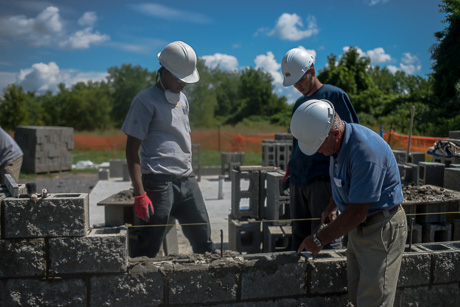 Under supervision of instructor Marty Bryant, students in the Iroquois Job Corps program are setting brick for new bathrooms near Pavilion #1 at the DeWitt Recreation Area.
The foundation was poured by students a few weeks ago and once the students in the masonry program complete the brick walls, carpentry students will frame the doors and install the roof.
The 20-week course helps provide students with a trade that will lead to eventual employment, Bryant said. 
"Something like this is good for everybody," he said.
Real-world projects such as this, which can only be nonprofit for the Job Corps to take on, are hard to come by, Bryant said, but they're invaluable.  
Genesee County Parks Supervisor Paul Osborn said the project is part of the overall master plan for DeWitt and is funded through a capital project budget item approved by the county Legislature in 2013. 
County staff will install electric, water and sewer.
Students on site yesterday were Kyle Porter, from Brooklyn, William Ortiz, Camden, N.J., Michel'le Blue, Utica, Richard Orogeroy, New York, and Frank Hatchet, Williamsborough, N.J.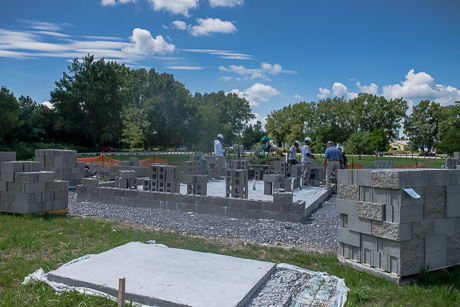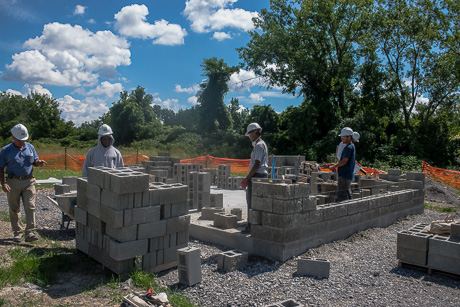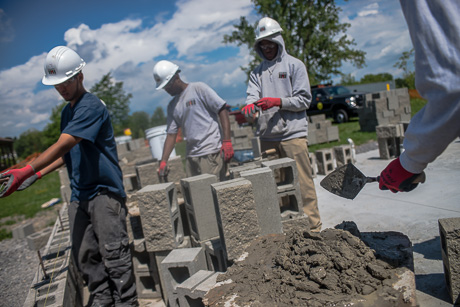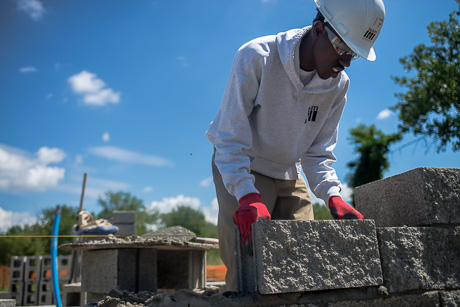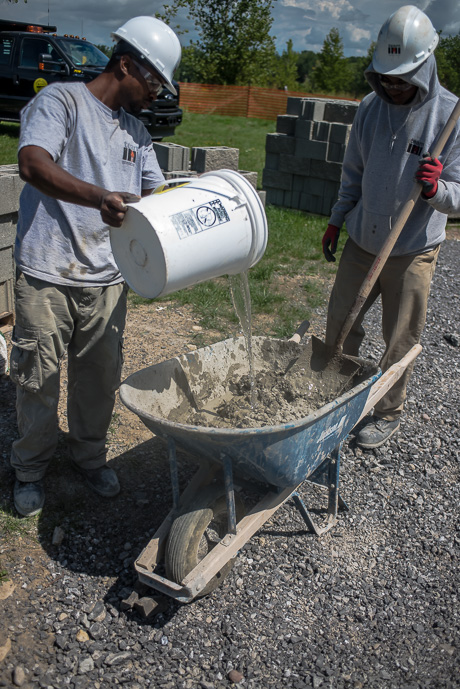 August 22, 2014 - 2:53pm
#1
" county staff will install electric, water and sewer"
Who is the licensed plumber on the job? Was there a plumbing permit taken? Any plumbing inspections? The property is still within the City limits and subject to City regulations.
And since this is county property, are the workers receiving prevailing wage rate labor, per New York State laws. The same laws that all of us contractors have to follow, and the same City regulations that the rest of us have to follow??