March 26, 2014 - 1:54pm
Joe Gerace remembers the time he met Ralph Wilson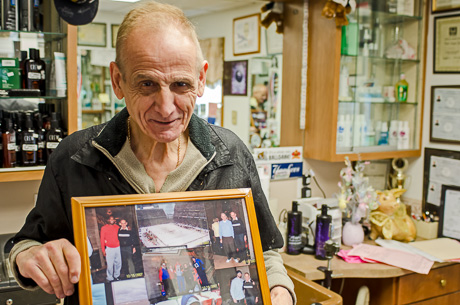 Joe Gerace will always have a warm place in his heart for Ralph Wilson, the founding owner of the Buffalo Bills who died yesterday at age 95.
One of Gerace's most memorable moments as a Bills fan was a trip to Cleveland for a Bills vs. Browns game in 2007. There was a reception the night before the game and Wilson was there.
Gerace said he walked up to Wilson and put his arm around him and asked, "Mr. Wilson, can I get my picture taken with you?"
Wilson agreed readily, and then chatted with Gerace a bit and asked him where he was from.  Wilson then invited Robert Royal and Trent Edwards over for pictures with Gerace.
A few seasons later, Gerace was at a game in Buffalo and he saw Wilson riding on a golf cart through a tunnel.
"He hollers to me, "'Hey, Batavia!' That made me feel good. He was a nice man. They can say what the want to say want about Mr. Wilson, but he was a down-to-earth gentleman."
He added, "He did a lot of good for Buffalo and the community and it's a big loss."