February 14, 2014 - 7:36pm
Laurie Call, first player in Notre Dame history with 400 steals in basketball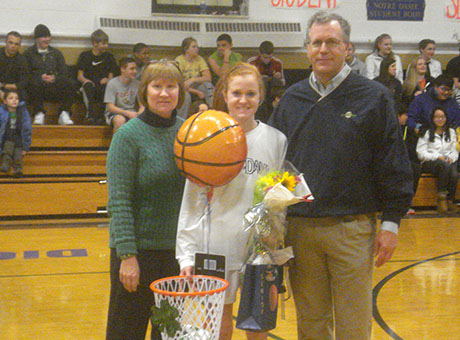 We were remiss earlier this week in not posting about Laurie Call of Notre Dame reaching a significant basketball career milestone -- her 400th steal. She's the first player in Notre Dame history -- boys or girls -- to reach 400 steals. Pictured with Laurie are her parents Tim and Dawn.
Photo submitted by Tim Call.
February 14, 2014 - 8:57pm
#1
That is truly impressive. How many games did that involve??????