November 13, 2012 - 8:32am
Law and Order: Darien woman accused of running up bill at Walmart under relative's name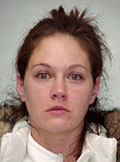 Crystal L. Kiebzak (inset photo), 30, of Darien, is charged with identify theft, 1st, criminal possession of stolen property, 5th, and unlawful possession of personal identification information, 3rd. Kiebzak was arrested after a three-month investigation by State Police into the suspected unlawful use of personal information to obtain merchandise at the Walmart in Batavia. Kiebzak is accused of using the identification of a relative to obtain more than $3,000 in merchandise.
Michael P. Murphy, 27, of 38 Columbia Ave., Batavia, is charged with assault, 3rd, endangering the welfare of a child and criminal mischief. Murphy is accused of punching and pushing another person during a domestic incident at 7:32 p.m., Monday. A child was allegedly in the vicinity of the incident. Murphy was jailed on $3,000 bail or $6,000 bond.
Linda L. Henry, 49, of 6 Maple St., Batavia, Michael J. Henry, 45, of 6 Maple St., Batavia, and Katrina L. Thigpen, 30, of 18 Maple St., Batavia, are charged with harassment, 2nd, and disorderly conduct. The trio were arrested following a police response by officers Jason Ivison and Eric Dibble to a report of a fight on Maple Street at 1:25 p.m., Monday. Thigpen is accused of punching another person in the face. Michael Henry is accused of pushing another person and causing that person to fall through a porch railing. Thigpen and Michael Henry were charged with harassment, 2nd. Linda Henry is accused of repeatedly yelling obscenities at police officers. She was charged with disorderly conduct.
Kevin J. O'Connell Jr., 32, and Samantha L. Johnson, 25, both of 466 Ellicott St., Batavia, are charged with criminal nuisance, 2nd, falsely reporting an incident, leaving the scene of a property damage accident, aggravated unlicensed operation, 3rd, and moving from lane unsafely (O'Connell on the vehicle charges). Batavia PD officers Thad Mart and Darryle Streeter responded to a report of a car hitting a house at 3:35 a.m., Saturday, at 499 Ellicott St., Batavia. The driver of the vehicle fled the scene before officers arrived. The investigation revealed that a vehicle was northbound on Ellicott Street when the driver lost control of the car and it left the roadway on the northeast side of the road. The vehicle drove through a lawn at 451 Ellicott St. before striking and becoming stuck underneath the front porch at 449 Ellicott St. Following interviews with witnesses, officers identified O'Connell as the suspected driver. During the investigation, officers determined that O'Connell and Johnson allegedly hosted an underage drinking party at their residence. Johnson is accused of initially telling officers that her car had been stolen by an unknown person.
UPDATE, to add arrest out of Wyoming County.
Andre Roberts, 20, of Perry Road, Pavilion, is charged with aggravated unlicensed operation, 3rd, and uninspected vehicle. Roberts was stopped by a Wyoming County Sheriff's deputy at 4:50 p.m., Nov. 8, on Keeney Road, Warsaw. He was jailed on $2,000 bail.