March 11, 2014 - 3:32pm
Le Roy candidates love their community, residents concerned about delapidated properties
posted by
Howard B. Owens
in
Le Roy
.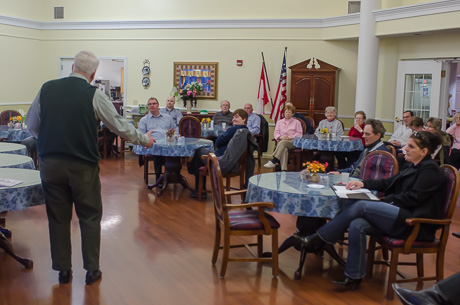 Village living conditions were of the greatest concern to residents at a candidates' forum in Le Roy on Monday night.
Property upkeep by landlords and homeowners, vacant and abandoned properties, the care for the village demonstrated by downtown business owners, and the condition of streets and sidewalks were all touched on by residents at some point.
Meanwhile, the candidates talked of their love for Le Roy and desire to make the village a place where people want to live and raise families.
"We choose to live here," said Jennifer Keys. "We're not lifelong residents. We're here because it's a great community. You can walk down the street after dark and be safe. I love the architecture. The community. These are things we can sell to get other people to come here."
Keys, who won her first term on the village council four years ago, is seeking reelection along with incumbent Robert Taylor. There are two four-year terms up for election and joining the fray in the March 18 election are John Mangefrida and William Kettle.
Keys opened the forum in the dining room of the Greens of Le Roy by talking about her first bid for election four years ago. She campaigned on the pool, the comprehensive plan, working better with the town, and the matter of blighted houses. She said she was able to work with others to help get the pool reopened, which now serves record numbers of patrons, communications with the town have improved, and the council is still working on the comprehensive plan. Blighted houses, she said, remain an issue.
Kettle noted his dedication to the village as a Main Street property and business owner.
"If you're going to be in the game, you've got to be able to step up to the plate and I'm willing to do that," Kettle said. "I'm committed to Le Roy. I'm invested. I'm vested. I love Le Roy, as everybody here on the board does."
Mangefrida, whose been a trustee before, said he decided to run again because he loves the village. He recalled that during his military duty he knew he could count on the people of the community to help watch over and care for his family.
"It isn't about policies," Mangefrida said. "It's about maintaining the quality of life in Le Roy. We need to take care of our infrastructure and take care of the things that have gotten us here. If elected, I'm going to listen to everyone and make informed decisions and represent the people of Le Roy."
Taylor noted that except for the years he was away in college, he's lived his entire 72 years in Le Roy.
"We do this because we all love the community, and that's the only reason," Taylor said. "Without a good foundation, nothing lasts forever, and we've lasted a long time because Le Roy has a good foundation."
When the Q&A started, much of the discussion focused on vacant and abandoned housing. It's a vexing problem because these are typically properties that the banks refuse to foreclose on because it's cheaper just to pay the taxes and any fines related to lack of upkeep.
There's also a problem with property owners -- both landlords and homeowners -- who let their property fall into disrepair to the point of them being a nuisance to neighbors and other residents.
 "We all have a right to live in a village that is kept up and if it takes a sharp stick, then we need code enforcement that does it," Kettle said.
These are tough problems, Taylor said.
"The amount of problems we have are not going to be fixed in 10 minutes, but they are being addressed," Taylor said.
One resident called for a full-time code enforcement officer.
Mangefrida took a realist tact to the question and said the money to pay for a full-time officer, rather than a shared part-time officer with the town, would have to come from somewhere.
"Do we hire a full-time code enforcement officer?" Mangefrida asked. "If we hire a full-time code enforcement officer with the current budget are we willing do without one of our part-time police officers? Because that's what it's coming down to in running a village in the State of New York."
Another residents probed candidates on how much they know about the comprehensive plan, which he suggested needed to be revised to meet changing times.
Keys said the plan was last revised in 2007 and has been under review during her time in office.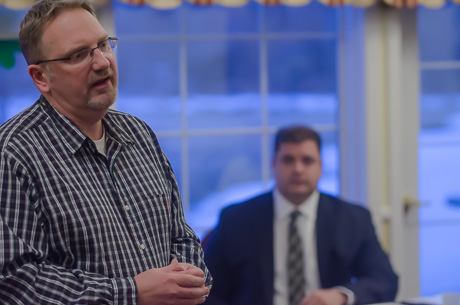 John Mangefrida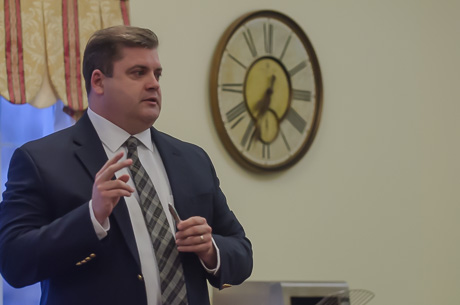 William Kettle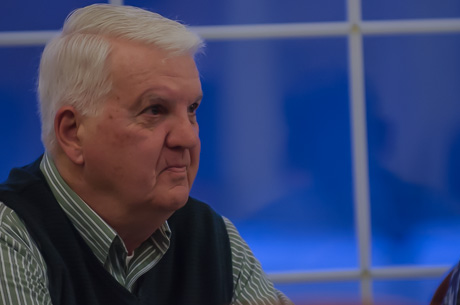 Robert Taylor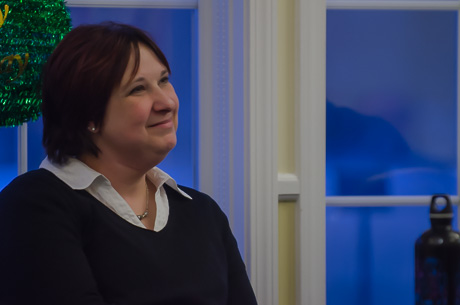 Jennifer Keys
March 11, 2014 - 4:23pm
#1
Thank you, Howard.
As a follow up to last night I wanted to let everyone who was there know that I did learn this morning that the house in question on Clay Street was successfully remediated and is habitable.
Thank you to all who attended and who read this.