April 11, 2014 - 6:57pm
Mr. Batavia presents $2,200 check to Habitat for Humanity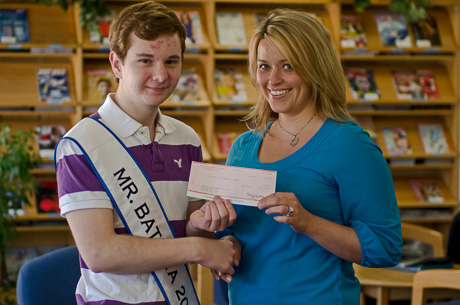 Spencer Hubbard, 2014 Mr. Batavia, presented a $2,200 check today to Jess Tomidy, CEO of Habitat for Humanity in Genesee County. The Mr. Batavia competition at Batavia High School raises money for the winner's charity of choice. After winning the competition last month, Hubbard said he picked Habitat because, "I feel like it's a basic need, that people need homes. A lot of people are homeless who don't deserve to be. They really need that help."
April 11, 2014 - 8:40pm
#1
What a very smart choice.