June 7, 2014 - 11:48pm
Notre Dame advances to state champion semi-final behind one-hitter by Covel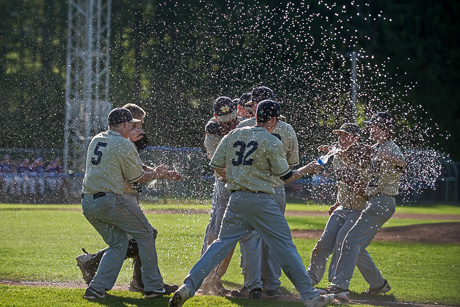 The lore of the ace is the guy who can take the big game on his shoulders and simply dominate. Once again, Notre Dame's Alec Covel showed he's that kind of guy.
He struck out eight of the first nine batters he faced in today's regional championship game in Jamestown against North Collins. If not for some mental lapses in the 4th -- when the Eagles scored two runs without a hit or even a knock into the outfield -- Covel would have completed the game with a one-hit shutout.
Instead, the Fighting Irish advance to the state championship games at Broome Community College next Saturday with a 9-2 win over the Section VI champs.
"I knew he'd pitch a strong game for us," Head Coach Mike Rapone said. "I didn't know it would be that strong. He was really overpowering.
"He was vintage Covel today, that's for sure," Rapone added. "This is what you expect of a big time player in a big time situation and he came through."
The Eagles looked in over their head against Covel from the start of the game. They couldn't catch up with his fastball, and Covel knew it, and curve after curve caused knees to buckle.
"I was feeling really good (during the first three innings)," Covel said. "Everything was working. They weren't catching them, so I just kept throwing fastballs and blowing it past them."
The fourth inning got a little weird and it became easy to imagine the team that looked so dominate minutes earlier could let things get away from them.
Covel hit the first batter he faced in the 4th. The next hitter drew a walk on four pitches.
Catcher Andrew Mullen tried a pick-off play at first and the ball sailed wide of the bag. First baseman Tyler Stroud snagged the errant throw. The Eagle base runner on second was already half way to third and Stroud tried to make the throw. It skipped past Louis Reynolds and North Collins picked up its first run.
Rapone thought Stroud should have just eaten the ball and let the runner advance.
The second run came on a throwing error by Reynolds (Reynolds did not make the throw) off a grounder from the next North Collins hitter.
"Alec's going to get you out of it," Rapone said. "Instead we threw the ball around and allowed those two guys to score."
With the threat of the wheels coming off and North Collins putting together a big inning, Rapone gathered his team on the mound.
"These guys don't get down, but I was afraid they would get a little rattled," said Rapone, who has more than 600 wins as a basketball coach. "It's a little like a timeout in basketball after the other team goes on a little run. You take a timeout and say 'hey, boys, slow down. We've got this. Relax. Take a deep breath.' "
The team got the message and Mullen ended the inning -- a bit of poetic justice -- with a pick-off at first.
Mullen -- who nearly came out of his shoes trying to hit the ball all the way back to Batavia on his first two swings in his next at bat -- would also help tie the game with a bases loaded single, giving Notre Dame a lead, at 4-2, it wouldn't relinquish.
The Irish were confident they could hit the North Collins starter, who had little velocity. His big side-arm curve was easy to pick up and dropped across the plate in a consistent groove. They hit him hard in the fourth, fifth and sixth innings before driving him from the game.
Cal Tygart sparked the Irish offense, leading off in three separate innings and scoring all three times. He was 3-5.
"Cal's been strong for us all year long," Rapone said. "He kind of gets lost in the shuffle with the other guys that we have, but he's really done well for us."
Tygart said it was all about having fun and backing the ace.
"We just needed to give Covel the room he needed to work," Tygart said. "He was pitching really well so we needed to come out and give it our all and give him the room to work with."
Covel finished with 11 strikeouts and only one hit allowed.
The most unusual stat of the game was the eight hit batters on the Notre Dame side. Stroud was hit four times.
Notre Dame's state semi-final championship game will be against Smithtown Christian, from Long Island. The winner of the 10 a.m. game Saturday will advance to the final at 4 p.m. in Binghampton.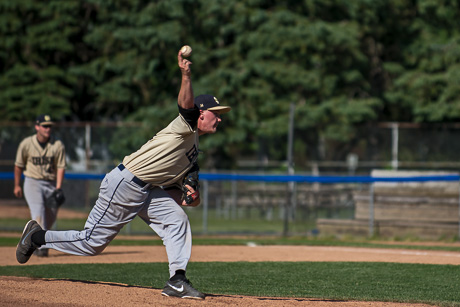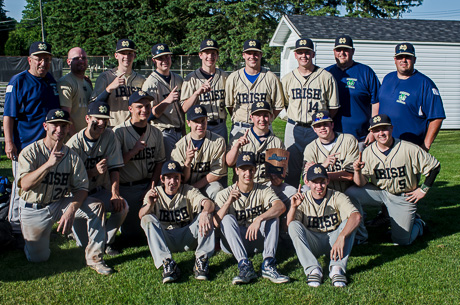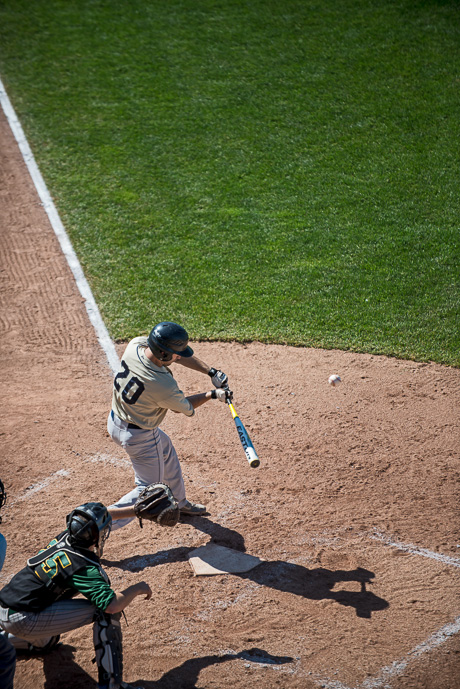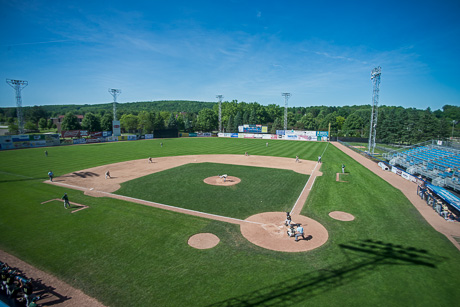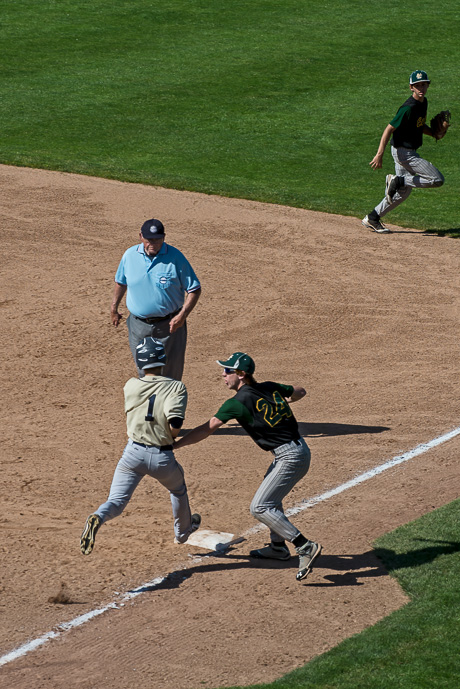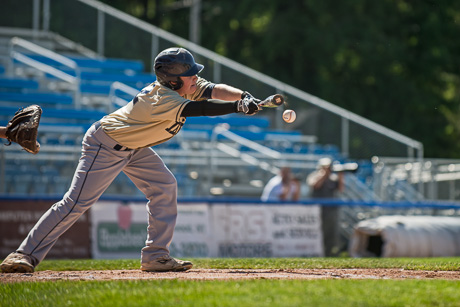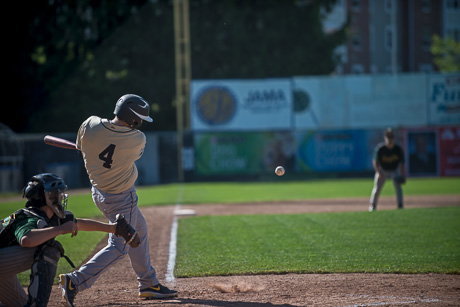 To purchase prints, click here.