February 22, 2012 - 7:09pm
Notre Dame hockey team wins Section V semi-final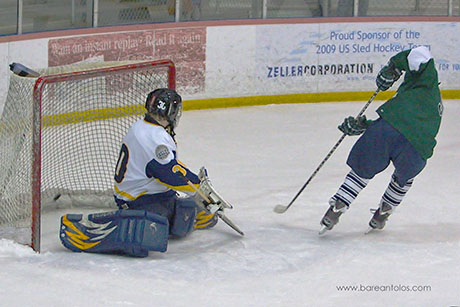 The Fighting Irish just won their semi-final hockey game, played at Monroe Community College, against Irondequoit by a score of 2-1.
Mason Versage shot the game-winning goal at 5:36 in overtime.
We're expecting to have a few pictures and more information available later, hopefully tonight.
UPDATE 11:32 p.m.: Received a message from Coach Marc Staley. This is the third time in 20 years Notre Dame hockey advances to the Section V title game, which will be at 1 p.m. Sunday at RIT against Churchville-Chili.  This will be the first time in Section V hockey history that the #8 seed has made it to the finals. "Cinderella still has the slippers on!" Staley said.
UPDATE 11:52 p.m.: Photo added, Versage scores the winning goal. Photo by Bare Antolos.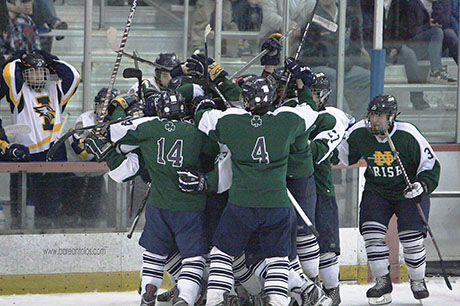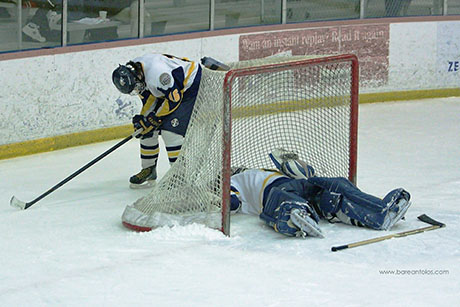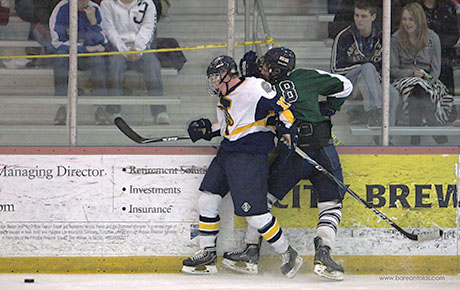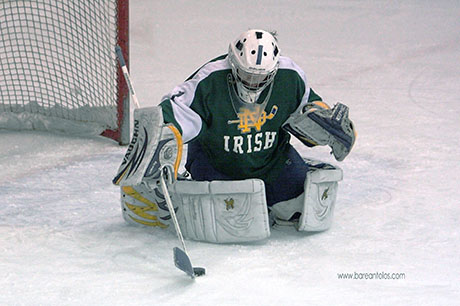 February 23, 2012 - 12:35am
#1
Congratulations to the players and coaches!!
And Thank you Bare Antolos for covering all the sporting events for ND, Awesome !!
GO IRISH!!!!