June 13, 2014 - 9:06am
Notre Dame rallies for baseball team as it heads off to play for a state championship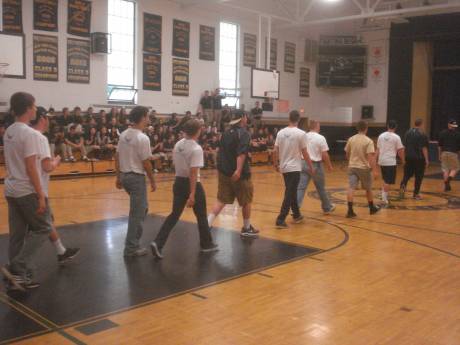 Notre Dame High School held a rally this morning in support of its baseball team before the team left for Binghamton and a shot at a state championship.
Tomorrow, in a final four match, the Fighting Irish play Smithtown Christian High School. The winner will play either Hancock or Heuvelton Central. The Batavian will bring you full coverage or ND's run at the title. This is only the second time in the school's history that the baseball team has played for a state championship.
Photos submitted by Joseph Scanlan.