January 31, 2014 - 11:33am
Photo: Young and old entertained by Harlem Wizards in Le Roy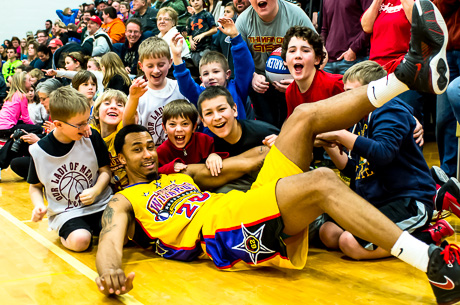 No doubt, a good time was had by all in Le Roy last night as the Harlem Wizards came to town for a charity game (for the PTSO) against Le Roy Central Schools faculty and staff.
The final score? Does it matter? Especially with the Wizards stopping the Le Roy team 10 points here and there (hint: the Wizards won). 
Above, Timothy Stukes, a.k.a., Tomahawk jumps into a picture with some young fans.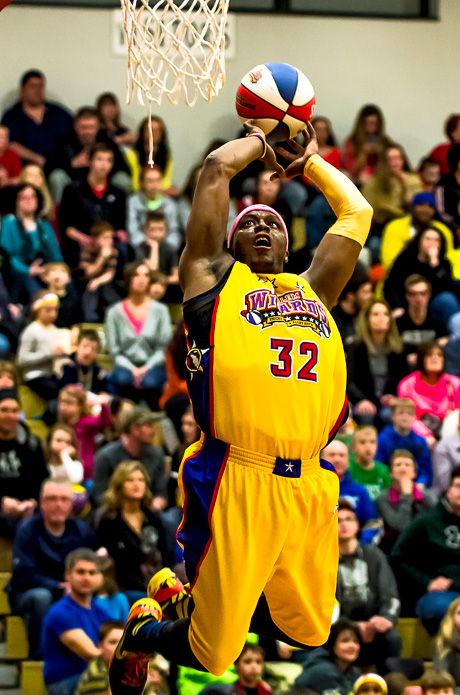 Space Jam, Leon Sewell, does what he does best.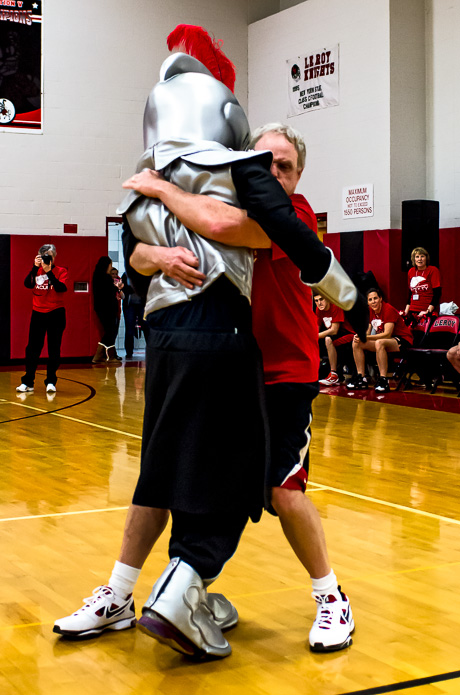 Athletic Director Brian Moran tackles the Oatkan Knights' mascot.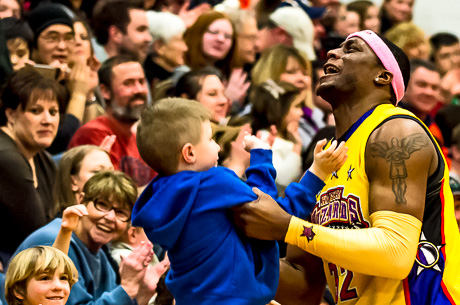 Space Jam hoists a young fan.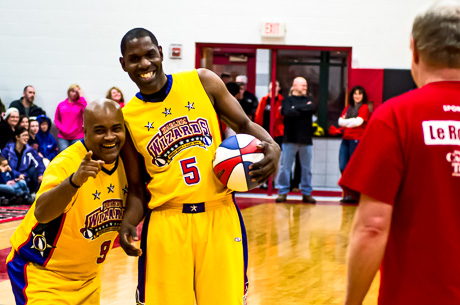 A-Train, Arnold Bernard, left, stopped the game and yelled, "hey, photographer, photographer, take our picture," and pulled Eric "Broadway" Jones to his side.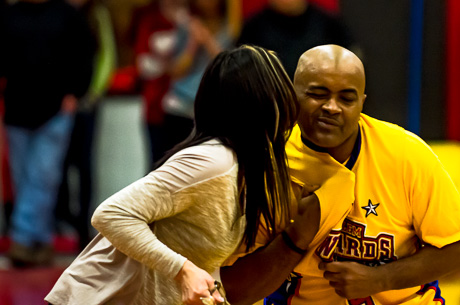 A fan gets her purse back for the price of a kiss on the cheek.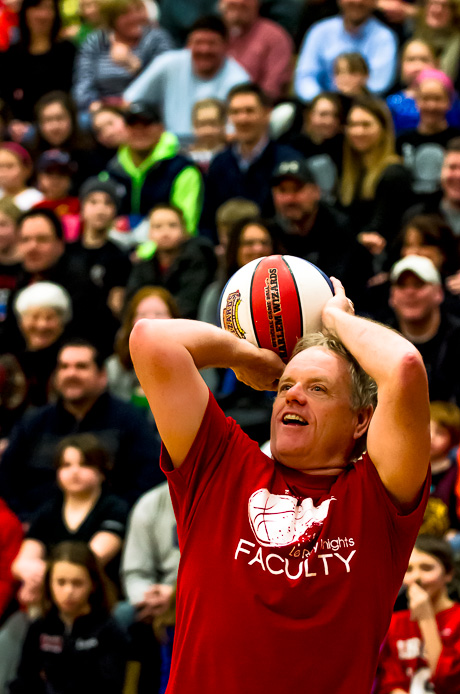 Brian Moran shooting a three-pointer. He was given three tries to make it, but later in the half, Moran sunk a shot at the buzzer from half court.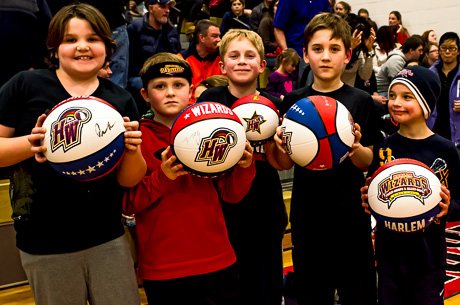 There were lots of Harlem Wizard souvenir basketballs in the crowd.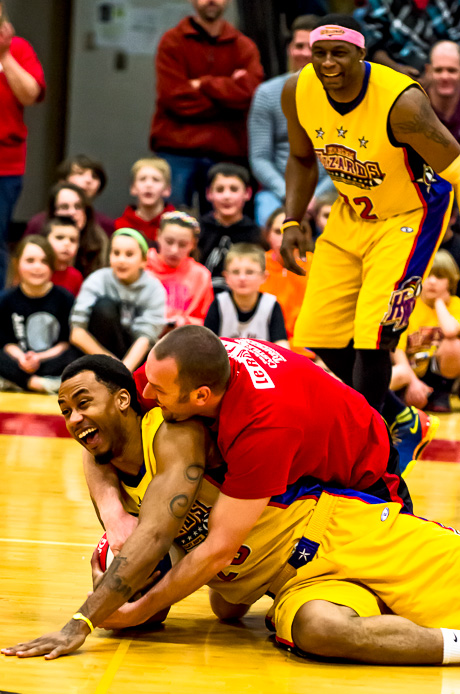 Brian Herdlein and Tomahawk battle for a loose ball.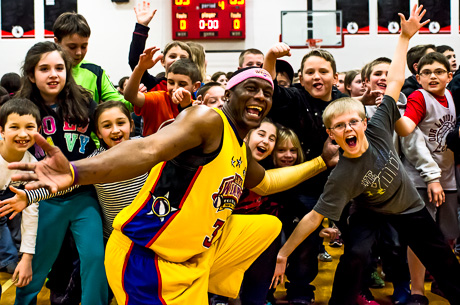 Space Jam during a break in the game when all of the children were invited onto the floor to dance with the team.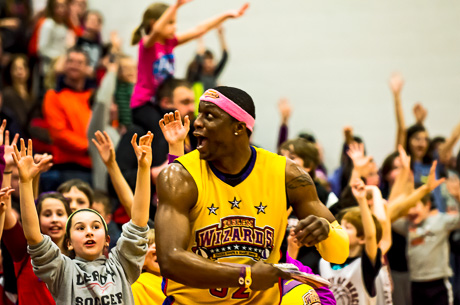 Space Jam throwing out souvenirs.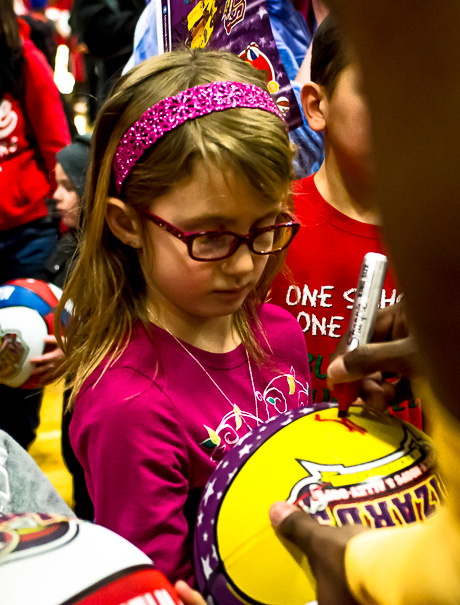 A fan gets a Wizards ball autographed by Tomahawk.
To purchase prints, click here.
February 5, 2014 - 6:33am
#1
This is always a great time. I hope that everyone enjoyed the action, and the show of course. There is something great to be said for some good old fashioned fun that all can enjoy.
More: Young and Old love to Play Pokies Online
It may seem as if there is a lot that you will need to investigate before you begin playing the online pokies but the truth is that a quick scan of the website's homepage will tell you everything you need to know. Most of the pertinent information can be found at the bottom of the homepage. It is always a good idea to investigate everything you do online before adding in your credit card or bank account number. So, don't take the pokies online too lightly when choosing your site. Even though they are fun to play there is quite a bit of seriousness that needs to be taken as well.
The 'romance' bonus round is triggered by three loving couples landing on your screen, on the 2nd, 3rd, and 4th reel; and if three 'mansion' symbols land you will have the opportunity to win up to 14 free spins. The Starlight Kiss is the wild symbol and when it lands on the screen it will substitute for any other pokie symbols with the exception of the happy couple and the mansion.
While playing Girls with Guns you will notice that a free spin bonus is offered as well as a jackpot. So, if you have been thinking about trying this game out then now may be a perfect time to take advantage of some great bonus opportunities that are out there when playing pokies online so you can both try it out for free and take your shot at winning a great deal of cash. There are always going to be times when you cannot play because of your own personal finances or other obligations so be sure that you always gamble responsibly and take the time to learn more about each game that you are considering getting involved in. You will be glad you did in the end.