July 15, 2014 - 9:45am
Photos: City honors recent retirees at council meeting
posted by
Howard B. Owens
in
batavia
.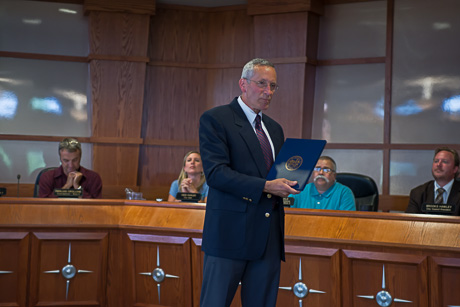 Three of the city's recent retirees were honored by the City Council on Monday night with signed proclamations recognizing their years of service to the city.
Above, retired police Det. Pat Corona.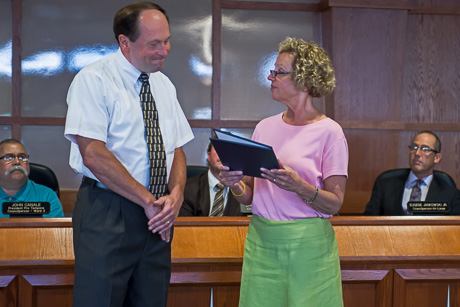 Retired Det. Chuck Dudek with Councilwoman Kathy Briggs.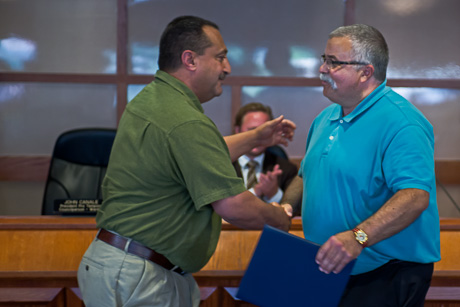 Bill Ficarella, former Bureau of Maintenance supervisor, with Councilman John Canale.
July 15, 2014 - 11:45am
#1
Congratulations to three outstanding City of Batavia employees! Their service and dedication to the City has been exemplary.