July 2, 2014 - 6:26pm
Photos: Conversion of old Carr's Warehouse displayed during open house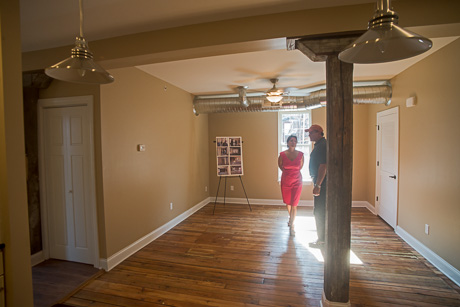 There was an open house this afternoon for the new mixed-use complex in Jackson Square.  
The former Carr's Department Store Warehouse is now four apartments and a downstairs office space.
One of the apartments is already rented. Thermory, a company that installs thermo-treated wood decks, has moved into the office space.
The building was purchased by developer Paul Thompson and partners, who invested more than $500,000 of their own money as well as leveraged $115,000 in state grants to complete the conversion project.
Features of the building include exposed original beams, industrial-grade wood floors and brick walls.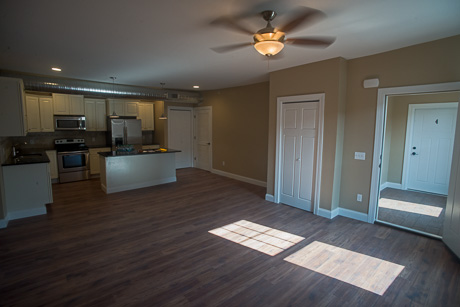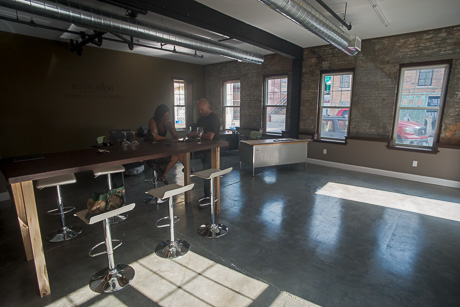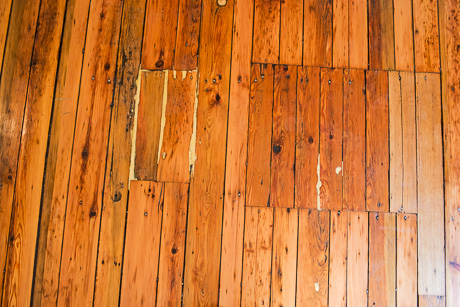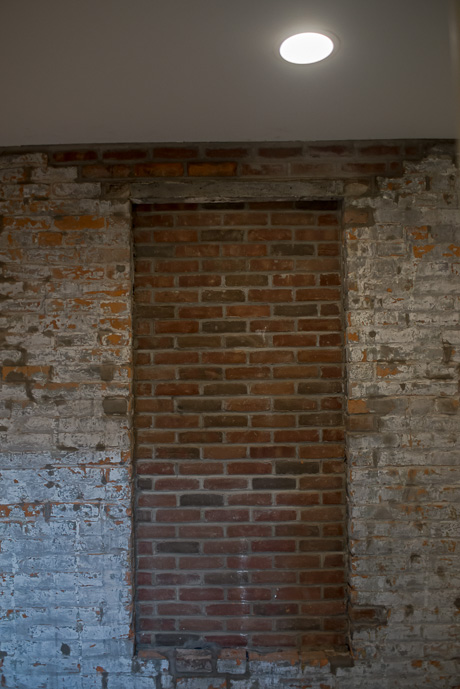 $115,000 in state grants translates to taxpayer dollars.1/5 of this was paid by the taxpayer..Will the city now raise the assessment of this building and recoup some money....