August 8, 2012 - 9:20pm
Photos: Dragon appears on Transit Road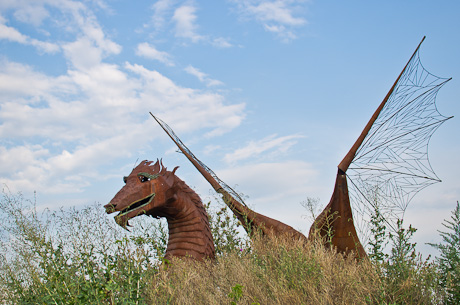 If you've driven down Transit Road in East Bethany during the past couple of weeks, you might have spotted a dragon rising out of the Earth.
Don't be afraid.
It's the artistic creation of Tom Stringham.
He started the sculpture project in 2000 and worked on it diligently for nearly two years, but then life got in the way of completing the steel and cooper mythical lizard.
A couple of weeks ago, Stringham's father encouraged Tom to get the sculpture out of the barn and put it on display, even though Stringham still needs to complete the dragon's tail.
Asked for the inspiration for the project, Stringham simply said, "it's a doodle."
Stringham and his father own and operate Emerald Models, which makes design prototypes, specializing in production of sculptures for artists and restoration of sculptures. The dragon sits in front of the production facility for Emerald Models.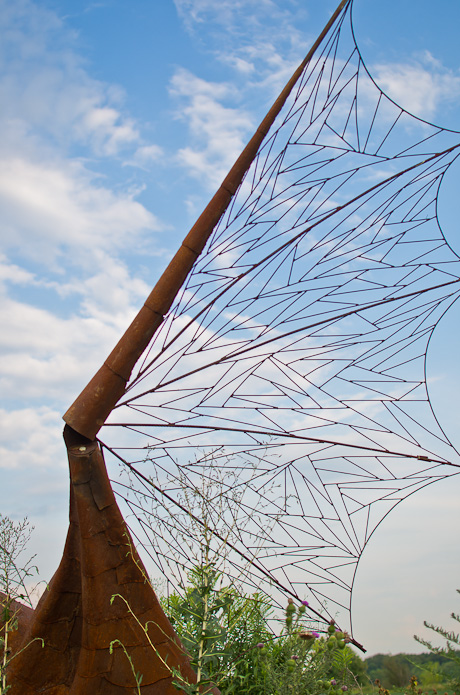 August 9, 2012 - 7:42am
#1
How cool is that? I'll have to take a ride over there and see it!