March 12, 2014 - 4:55pm
Photos: Heavy snow and wind hits Genesee County in afternoon
posted by
Howard B. Owens
in
weather
.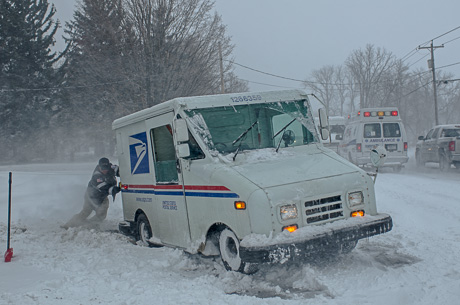 By early afternoon, travel conditions on Lewiston Road, as well as other roads in the county, were pretty treacherous. Where there wasn't drifting snow (up to a foot deep), there was ice.
A postman got his delivery truck stuck and a pair of Mercy EMS medics stopped and helped dig him out and gave him a push. Assisting him were Andy Merkel and William Hockenberry.
The Weather Service warns that snowfall of an inch an hour along with strong winds will make travel conditions hazardous well into the evening.
Two cars lost control on Lewiston Road at about 1 p.m., with the white hatchback T-boning the silver minivan on the passenger side. Michael Lasik and his wife, Weiling, were southbound in the minivan. Weiling was the passanger and needed to be extricated from the vehicle by Town of Batavia firefighters. She was transported to an area hospital with unknown injuries. There were no other injuries. Laura Smith, of Alexander, was driving the white car. Trooper Holly Hanssel said the cause of the accident appears to be treacherous road conditions. No citations issued. (Initial Post)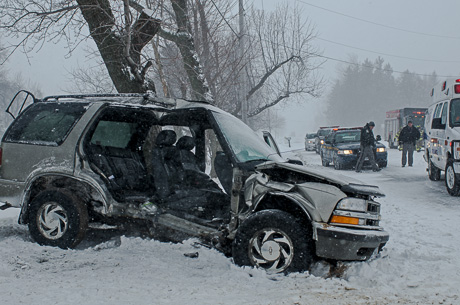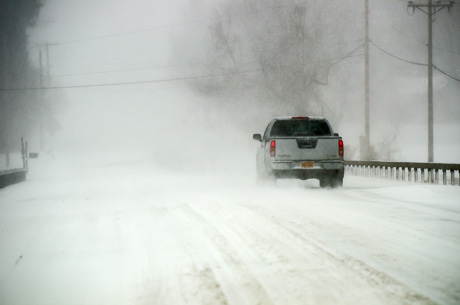 A vehicle heads north on Lewiston Road, which by 1:30 p.m. had visibility of a half mile or less.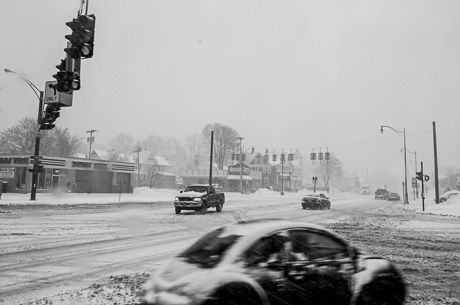 For a weekday afternoon, there was unusually low traffic volume at Main and Oak streets.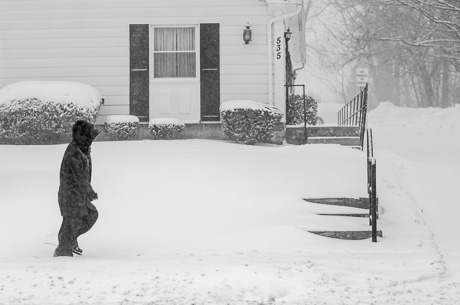 A person walking on East Main Street.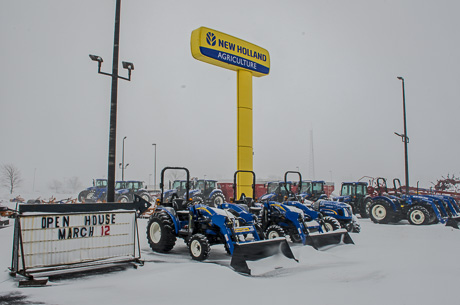 By 2 p.m., Empire Tractor was just wrapping up its open house. CEO Tim Call said more than 100 people turned out, with most of them arriving before 11 a.m. and leaving before the worst of the storm arrived.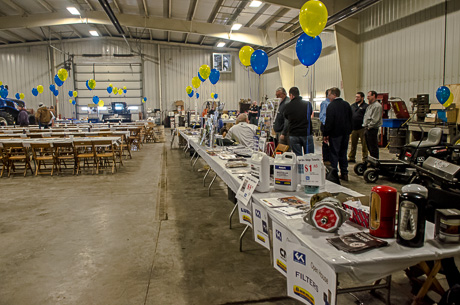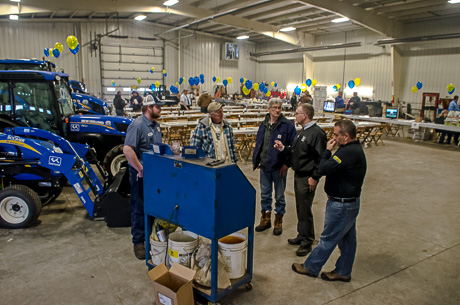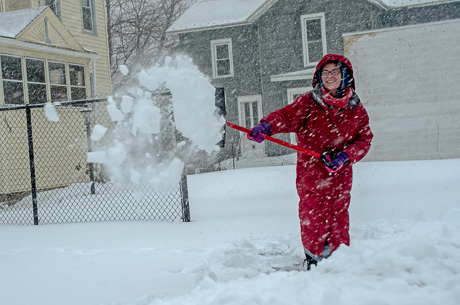 Kim Hatch, a Batavia High School teacher, took her snow day to keep her driveway free of snow, trying to keep one step ahead of the plow trucks on Ellicott Street that kept pushing more snow onto the drive.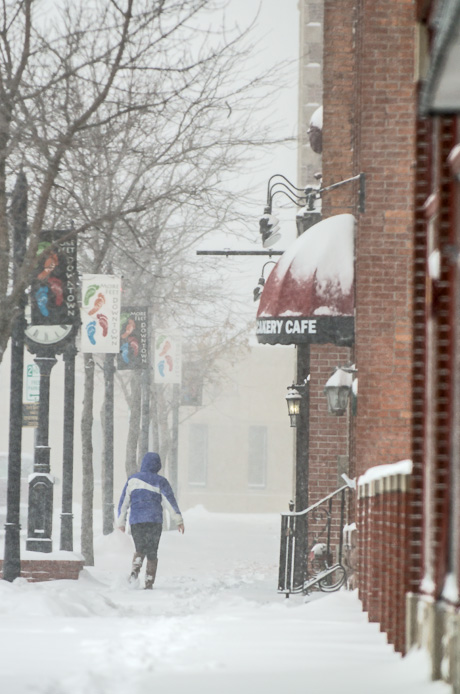 On Jackson Street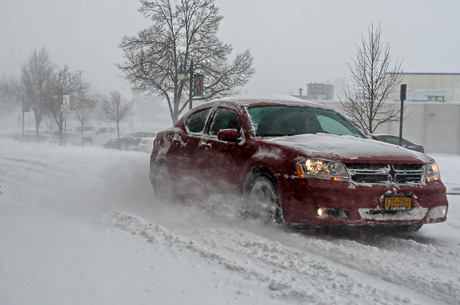 At about 2:30 p.m., Jackson hadn't been plowed in awhile and a couple of high drifts had built up along the east side of the street.