August 8, 2014 - 10:28am
Photos: Mini Cooper tour passes through Downtown Batavia
posted by
Howard B. Owens
in
batavia
.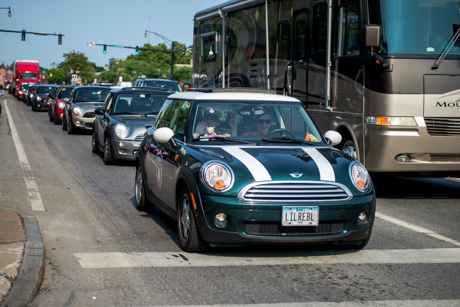 A couple hundred Mini Coopers passed through Batavia this morning as part of a cross-country tour from San Francisco to Boston. The tour is sponsored by Mini Cooper.
The group is planning a stop today in Le Roy at the Jell-O Museum.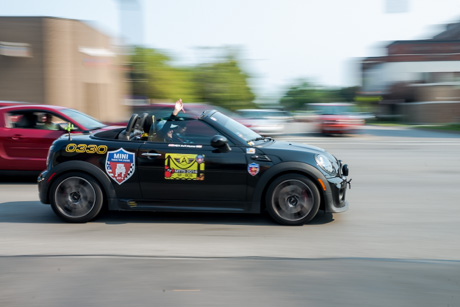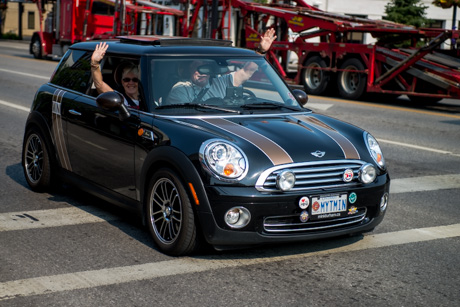 UPDATE: Reader submitted photo of Mini Coopers parked at Le Roy HS.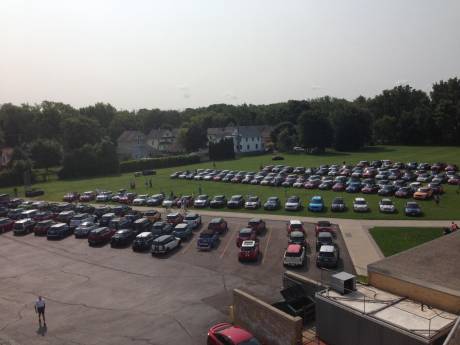 August 9, 2014 - 12:26am
#1
Saw them this morning....awesome !! Such a variety of models....colors....decals...stripes.....really neat.