January 8, 2014 - 5:29pm
Photos: Minor injury accident on West Main Street near River Street this afternoon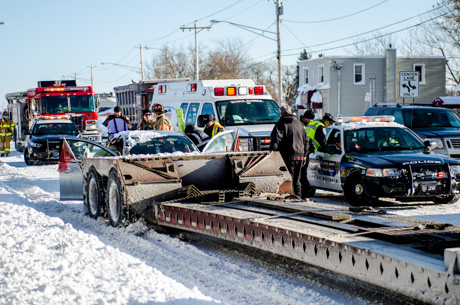 At about 3:30 p.m., a car driven by a female struck the back of a semi-trailer on West Main Street near the intersection of River Street.
Both vehicles were westbound.
City fire, City PD and Mercy EMS all responded.
The woman suffered minor injuries and was transported to UMMC for evaluation.
No further information available at this time.