May 16, 2012 - 3:08pm
Photos: More than 300 volunteers turn out for annual Day of Caring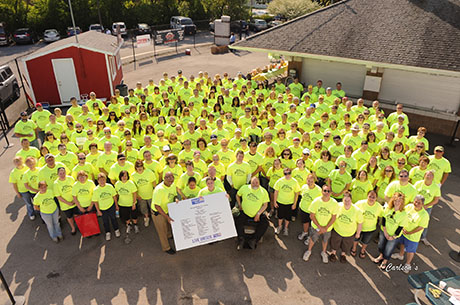 More than 300 local residents showed up at Dwyer Stadium bright and early this morning to kick off United Way's Day of Caring.
It's the largest number of volunteers yet for the annual event.
Volunteers perform a variety of tasks for local agencies, from painting to weed pulling and other tasks. 
This year, among the volunteer efforts, Lions Club members showed up at Adam Miller Toy and Bicycles to recondition 25 bikes into rideable machines for Genesee ARC clients.
Though not part of the event at Dwyer, 40 students at Batavia High School participated in Day of Caring by doing volunteer work on campus.
In all, 40 businesses and organizations sent volunteers and tasks were performed at more than two dozen locations throught the county.
Joe Sacco, below, sang the National Anthem and "America the Beautiful" to kick off the event.
Top group photo by Kevin Carlson, of Carlson's Studio.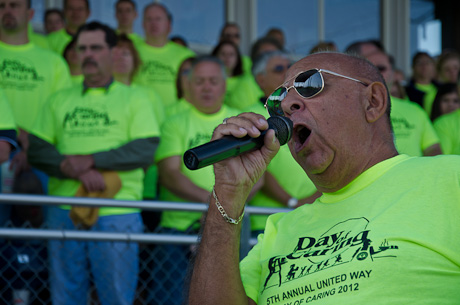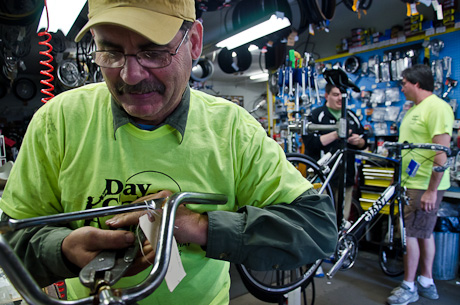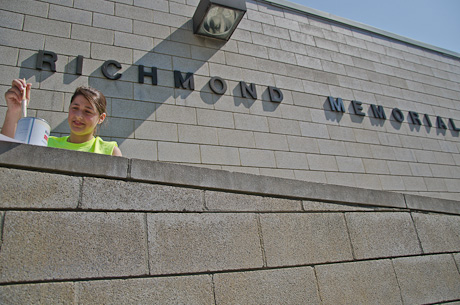 If you're unable to view the slide show, click here.
I was there today. Sadly I'm very disappointed in the way things start off. For an organization that makes a point in not wanting / expecting a thank you for helping out this special day, why spend an hour and half with the mentioning of names / stroking the egos and picture taking. There goes a nice early start to getting to work.
I'd actually prefer to bypass all the hoop-la~ rah~rah crapp. I know why I'm there and don't need to know why your there. Lets get going.
and for all that sponsership money that goes where ??
Do we really need the breakfast / lunch and cocktail time ?? with awards to again stroke those that need it ??
Come on people, get your head back on your shoulders and get to work. Stop the praise BS.
I came to help those in need - not for a free food / not a pat on the back / not for my picture in the paper.
I was also there today and found the kickoff very inspiring. The speaker from the blind school reminded us all why we were there. I also appreciated the coffe and snacks supplied as well as bottled water. In my estimation there was about 5 minutes os thekickoff devoted to thanking the organizers and sponsors. KEEP UP THE GREAT WORK!!!