October 17, 2012 - 12:11pm
Photos: A visit to the Starr farm in Pavilion
Whenever I'm in Pavilion, I like to stop by Randy and Cindy Starr's farm on Starr Road in Pavilion, especially on a beautiful day.
This morning, Randy was busy grinding barley for feed when I arrived.
As I've written about before, Randy likes old-time farming, using mainly older tractors (he does have a new, modern-technology tractor now) and growing a variety of crops on his 100-acre spread. Today, he showed me his single-row corn harvester, which leaves the corn kernels on the cob, which he said yield more feed per acre.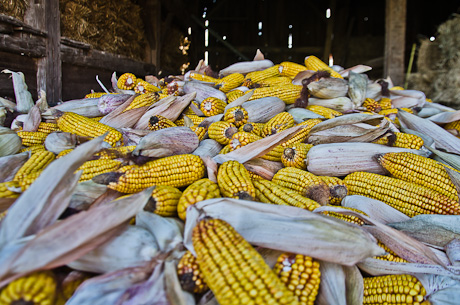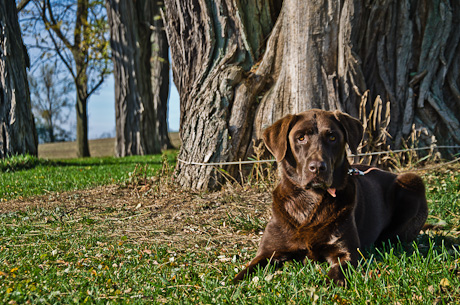 October 18, 2012 - 3:27pm
#1
Aaahhhh, great shots Howard. I saw that cool old truck yesterday ~ he was raking leaves & putting them in the back (on Rt. 63.)
You've been taking alot of nice photos this Fall. Haven't commented on them all, but sure do appreciate them. Should tell you more often ~ thank you.
October 18, 2012 - 7:11pm
#2