November 12, 2012 - 3:51pm
Portion of woods reportedly on fire off Bethany Center Road, Bethany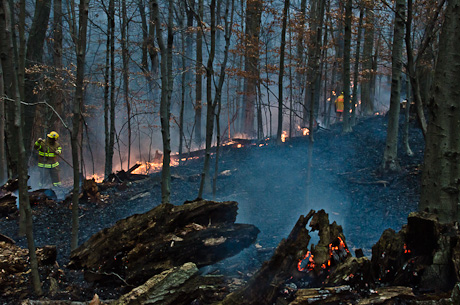 There's a report of a portion of woods on fire in the area of 10689 Bethany Center Road, Bethany.
Bethany Fire Department dispatched.
UPDATE 4:09 p.m.: Mutual aid is called from Wyoming County, Pavilion, Stafford and Alexander, plus a crew from the Town of Batavia is asked to stand by in quarters. A chief at the scene said "We've got a pretty good large area burning. It's not going anywhere but it's going to take awhile to put it out."
UPDATE 4:18 p.m.: A tanker from the Town of Batavia is requested. One company is bringing its Gator. The fire is getting bigger. "It's spreading pretty rapidly."
UPDATE 4:27 p.m. They are going to begin drawing from ponds, one from on property just north of the incident. There's a bridge which would provide access for equipment to fight the fire from another angle, but it is not strong enough for the tankers or brush trucks to cross. The northern border of the fire is near Route 20 and it's moving rapidly in a toward the Wyoming County border. They are calling for foot crews and hand equipment.
UPDATE 4:42 p.m.: Fire command says the eastern flank is nearly knocked down. They want crews to focus on the west side. They want to stop the fire "from going over the hill."
UPDATE 4:47 p.m.: The backside of the blaze is out and they will employ "Indian guns" to put out the hot spots. They will continue to focus on the west side.
UPDATE 4:49 p.m.: "The fire is out except for hotspots. A couple of us will stay back here until we can knock down the hotspots." Although another firefighter says there is still some advancing. A tanker from Town of Batavia is asked to stand by in Bethany's quarters.
UPDATE 6 p.m.: Fire under control, some units starting to break down.
UPDATE 6:47 p.m. Bethany and Stafford back in service.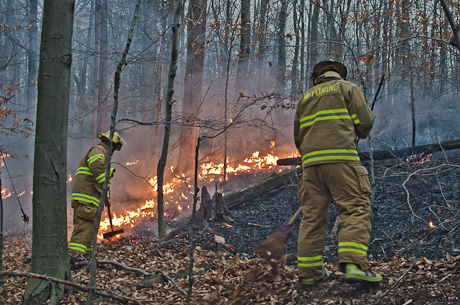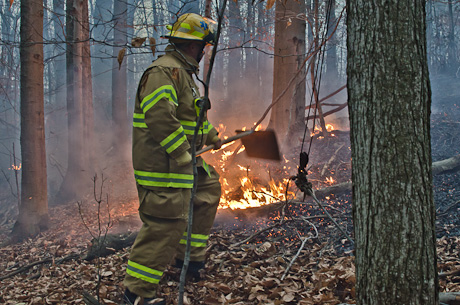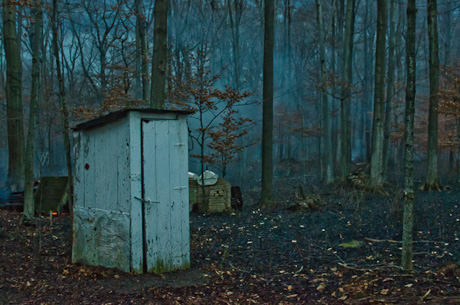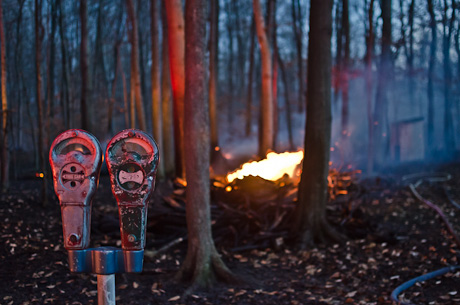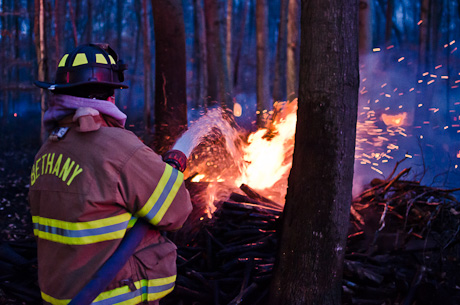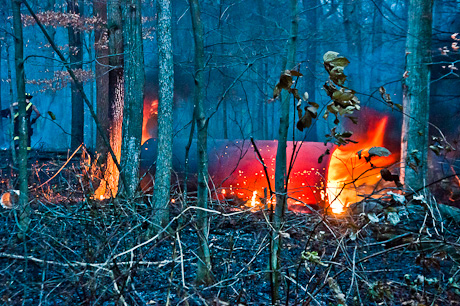 November 13, 2012 - 8:57am
#1
And the cause of the fire????????? Did that parking meter malfunction?