January 28, 2014 - 11:49am
Proposed assistant city manager gets some council support in budget talks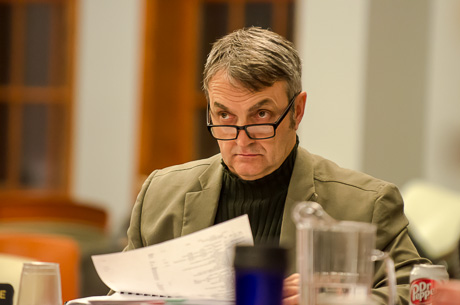 Free Wi-Fi and free electricity for electric cars were all but shot down Monday night during a budget work session at City Hall.
Meanwhile, Council members remain divided on whether to hire a new assistant city manager.
The argument for: There are too many tasks on City Manager Jason Molino's plate and after years of budget cuts, the rest of the city staff is overloaded as well.
The argument against: The money shouldn't be spent. If something is worth doing, current staff can handle it or it can be outsourced.
An assistant city manager would take on numerous tasks in the city, but one of the primary focuses of the job would be handling the complex array of tasks and regulations associated with lower flood insurance premiums for local residents in floodplain areas.
"If we're going to get any of these things done, we have to put forward the effort and we have to put forward the focus to get these things done," Councilman Pierluigi Cipollone said. "We can't ask the other departments to pick up the slack. We've already cut back to get out of the financial hole we were in. We cut back personnel and I think we've cut back as far as we can. We've gotten out of the financial issues we were in. Now we need to build the quality of life we all want."
Councilmembers Patti Pacino and John Canale both expressed support for the assistant city manager position.
"We really, really need this extra person," Pacino said.
Council members Rosemary Christian, Kathy Briggs and Eugene Jankowski spoke against the position.
"We can't do everything at once," Briggs said. "Prioritize and contract out the rest."
Christian said she thought Molino was budgeting too high a salary for the position.
Molino was originally hired as assistant city manager eight years ago at $59,000 a year.
"I'm opposed unless we can come up with the position for less than $60,000 a year," Christian said.
Molino said if the position had existed for all of the last eight years, the regular pay increases granted to non-union staff would have brought that salary up to $63,000, which is at the low end of the range proposed for the potential new hire. The top end is $77,000.
Jankowski said he doesn't think it was communicated clearly when the new position was first proposed exactly why a new assistant city manager is needed. The opportunity to clearly communicate the need has been lost, he said.
"There is a misunderstanding (in the community) for some reason," Jankowski said. "I've gotten numerous complaints about the proposal. Even though it may be justified, that ship has sailed. The public has made up its mind. We don't have time to correct that in a reasonable budget period this year."
While the assistant city manager position may be up in the air, there is not likely to be any extra free Wi-Fi signals floating through Batavia's ether any time soon.
And if you own an electric car, forget about stopping in Batavia for free juice.
Christian was ready to kill both proposals flat out last night and tried to drum support for a vote. Only Canale spoke in favor of the electric car charging stations and there was no support for free Wi-Fi.
"I'm in marketing," Canale said. "The attention we could get, the publicity we could get would be good for Downtown at a very minimal cost."
Briggs said taxpayers shouldn't subsidize free electricity for electric car drivers.
"The electric companies are looking to do this sort of stuff," Briggs said. "Let them do it on their own and see if they can make a dime on it. I don't think the taxpayers should pick up the tab."
Added Christian, "I think BID should handle it. I don't see why taxpayers should handle it."
The opposition to free Wi-Fi included the notion that most people who want always-on Internet have smartphones and tablets now, and that if businesses think free Wi-Fi will bring in customers, then businesses should pay for it (the city's proposal, to be clear, doesn't include putting free Wi-Fi in business locations, but in public spaces such as Jackson Square).
Pacino said, and Council President Brooks Hawley agreed, that the council shouldn't rush into any decision on either item, so council members decided to hold any vote on scrapping the proposals for another day.
In another part of the budget discussion, Christian said she would like to see at least half of any VLT money that comes in this year used to lower taxes next year.
VLT funds are sporadically distributed by the state and comes from profits generated by the video lottery machines at Batavia Downs.
Molino said that really wouldn't be a very good idea.
"I would not recommend using that money to offset your taxes, because while you may use $150,000 of it to offset your tax rate next year, what happens when you don't get that money in a future year?" Molino said. "Now you've got a $150,000 hole in your budget. So now you're increasing taxes or cutting services to make up for it.
"That is the exact reason, in a different format, why the city's financial position worsened over time. It was using things like the sale of property, assuming you were going to sell property and make $200,000 a year off of that. That's a lot of property to sell and you budgeted that year after year after year. In order to do something like that, you need to ensure you're going to have a steady stream of revenue."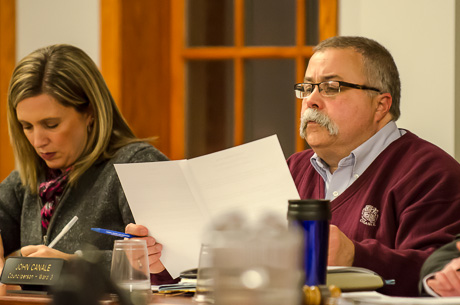 January 28, 2014 - 5:05pm
#1
Council members Rosemary Christian, Kathy Briggs and Eugene Jankowski spoke against the position of an assistant manager and I heartily agree.
Initially I was totally against a charging station and free electricity paid for by the taxpayers; however Councilman Canale may have a point from a Marketing stand point.
Perhaps the Council can strike up a deal with the businessman to pay for half of the installation; the remaining balance after the grant money pays for most of the cost.
After that the businessmen can pay for the electricity and if that doesn't prove cost effective it can be converted as pay as you go by the electric car's owner.