July 31, 2014 - 3:40pm
Raceway Mini-Mart on East Main, Batavia, has closed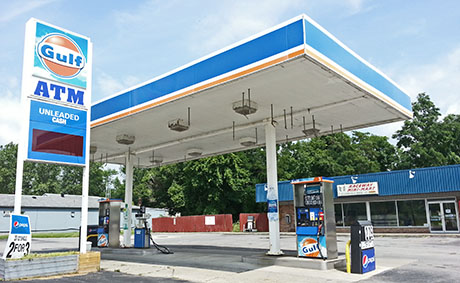 The Raceway Mini-Mart at 629 E. Main St., Batavia, has closed.
A customer contacted us last week about the impending closure and said the store shelves were nearly bare as the owners wound down their operation of the location. She said the owners told her annual rent increases were making it harder to keep the business going. 
She said she was sad to see them close.
"They are the nicest store owners I have encountered," she said. "Every time I've gone in there I have just felt that they were so appreciative of my business, and their friendly nature is just so welcoming."
The property is owned by Kevin Brady, president of Townsend Energy in Le Roy.
Brady wasn't available for comment, but a Townsend employee said the building has been leased to another operator and will reopen, but no name or opening date is available at this time.
Photo and some reporting by Alecia Kaus / Video News Service.
July 31, 2014 - 7:20pm
#1
The is so sad. They we do awesome and very nice. I'd let my 4 year old daughter pay for the gas while telling them how much and what pump. They where very pleasant and responded to her like she was a big girl. I'll miss them.