July 25, 2014 - 5:14pm
Retired collision shop owner enjoying life of rust and restoration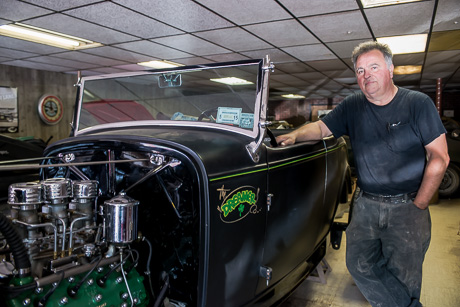 Dick McClurg says "they don't call me the dreamer for nothing."
"The Dreamer." That's what's stenciled on his 1932 Ford hot rod roadster. His dream car.
"I wanted one all my life. I waited 50 years for that one."
McClurg has about a dozen classic cars scattered around his shop location, Old World Collision on West Main Street Road, Batavia, that many of us would consider dream cars -- a Mustang, Corvette, BelAir, Thunderbird, Charger,  '41 Mercury, Cadillac El Dorado, and old coupes buried under a a couple of dozen rusted bicycles.
Many in some state of restoration; some in permanent disrepair and destined for Ed Arnold's.
"Rust is my life," he said.
Now that McClurg is retired, he has more time to work on his own projects (he emphasized, he's not looking for new business), hence the completion of the roadster.
He's just about finished the restoration on his shop car, a 1949 Chevy panel truck. It hasn't been on the road for 31 of the 36 years he's owned it.
What was wrong with it?
"Everything," he answered. "Body off the frame, every nut and bolt. It's probably one of the most rotten pieces I've never tackled."
The old delivery wagon sat out front of his shop for awhile this morning, gleaming in the July sun.
"I've probably had plenty of opportunities to sell it, but if the day ever came where I could handle getting it on the road, then I'd have to go buy another one, so I'm glad I didn't."
My stop in McClurg's shop this morning -- a stop I've intended for a long time -- was prompted by a 1957 Caddy. 
At the accident near Wortyndyke today, I was reminded of a classic Caddy I'd seen -- and a firefighter had seen -- parked over on Pearl Street, at LaWall's Collision.
The shop owner there told me, yeah, it had been parked out front, a real traffic stopper while it was there, but after some rear end repairs, it had gone back to Old World.
McClurg said the baby blue Caddy is a project for one of his few remaining customers.
Another dream car about to become reality.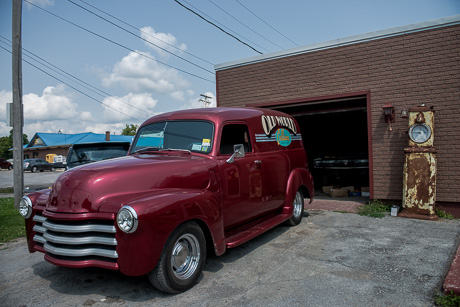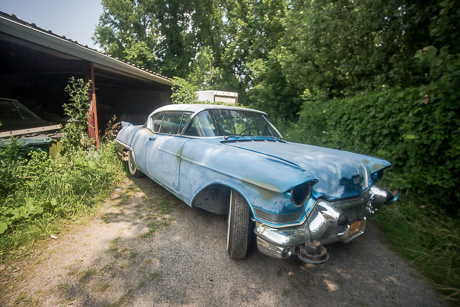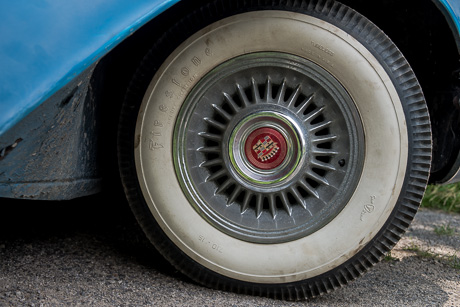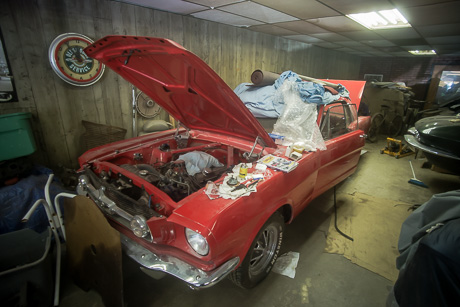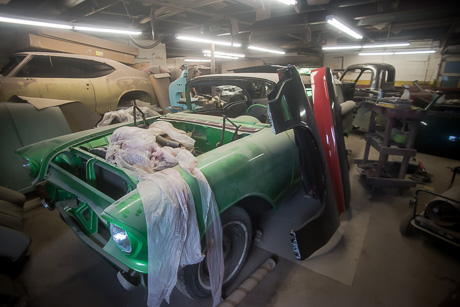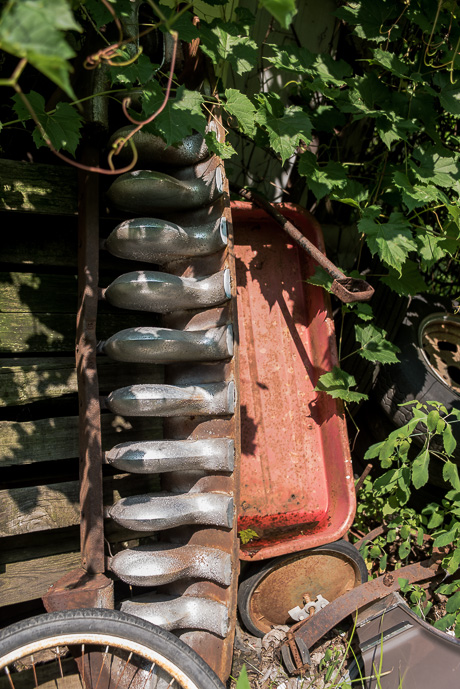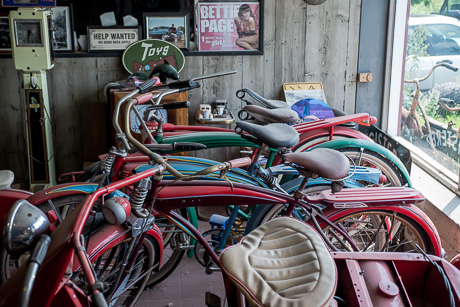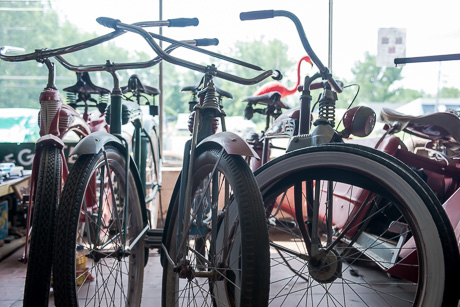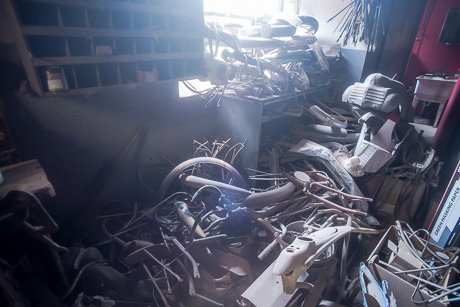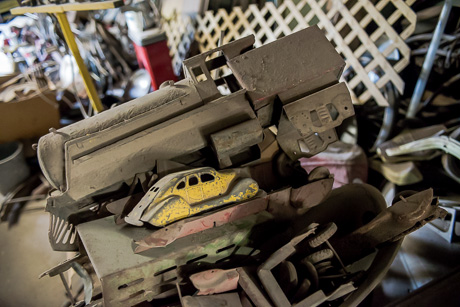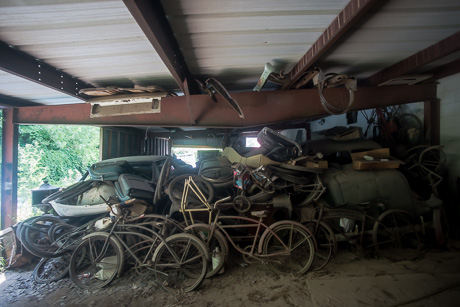 July 26, 2014 - 8:07am
#1
American pickers would love to visit this place
July 26, 2014 - 1:56pm
#2
And to think this fellow doubles as a "strolling minstrel' at times... !
Some of the most recognizable and memorable custom paint, and restorations seen in our area for over 45 years have been the handiwork of "Deco" Dick McClurg. Besides, Dick is just a really great guy to know.
July 27, 2014 - 9:20am
#3
They don't make em like Dick anymore......
Great guy and a real craftsman......