December 2, 2012 - 9:58pm
Sheriff's Office looking for black pickup truck involved in Darien incident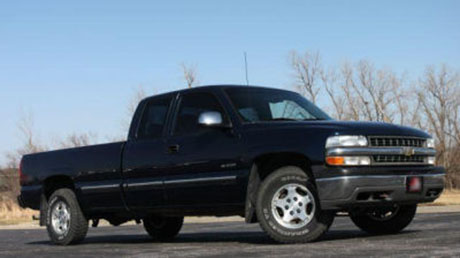 A Sheriff's deputy investigating the case of a pickup truck doing donuts in the snow at two locations in Darien, one where a building was damaged, obtained a close-circuit videotape that showed a black Chevy pickup truck with a female passenger.
Any damage on the vehicle would be on the driver's side rear.
The time frame has been narrowed to 1 a.m. to 2 a.m., Saturday.
The photo above is NOT of the truck, but the truck is believed to look a lot like it.